The term "digital transformation" is now a decade old. In July 2011, Capgemini Consulting published the first issue of Digital Transformation Review, a publication dedicated to "the challenges of the digital revolution." The Capgemini Editorial Board questioned whether business transformation could be separated from digital technologies. Digital shaped every aspect of business and the competitive landscape.
Fast forward 10 years. The transformational technologies Capgemini lists — cloud computing, mobile devices, telepresence, multichannel commerce — are now commonplace. A company that had the foresight to undertake digital transformation in 2011 would be in the mainstream today.
In other words, digital transformation cannot be a one-time event. Technology evolves too fast. A better approach is continuous transformation, in which organizations are constantly evaluating new technologies and their ability to improve business processes and product and service delivery.

Reevaluating Digital Transformation



Digital transformation refers to the integration of technology into all aspects of the business in ways that streamline processes, enhance customer relationships and spur innovation. It is often associated with advanced IT solutions such as artificial intelligence (AI), augmented and virtual reality, and data analytics. However, it is not a specific technology but rather cultural change that encourages experimentation and challenges to the status quo.

In the post-pandemic business environment, organizations face increasing pressure to reinvent how they do business by fully leveraging technology and data to achieve business goals. Digital transformation has become critical to long-term business success by enabling greater efficiency, agility and customer focus.

As the pace of digital transformation continues to accelerate, organizations must make strategic IT investments that are tied to core business objectives. Business leaders must rethink the role of technology in day-to-day operations.

The Continuous Transformation Process



A key lesson from the pandemic is that organizations cannot afford to sit still. They must be able to react and adapt quickly to new market pressures, changing customer expectations and supply chain disruptions. Innovation is not an epiphany but the process of leveraging new technology innovations to continually transform business models and workflows.

To embrace the continuous transformation model, business leaders need to pay attention to the technology landscape in order to spot emerging trends. They must also cultivate this ability throughout the organization by recruiting tech-savvy employees, developing existing staff through training and boosting employee engagement. Programs should be established that encourage innovation and collaboration across departments and outside experts.

Of course, transformation is about more than just technology. Companies should examine organizational structures and business processes, and move toward modular frameworks that can be reconfigured more easily.

How Technologent Can Help



Developing a continuous transformation strategy is only the first step. Many organizations talk about digitalization and increasing agility but don't get much farther than discussions. Waiting to execute the strategy will allow the gap between the current state and the desired outcome to widen. Meanwhile, competitors may be capitalizing on IT solutions that give them the edge.

Technologent enables continuous transformation through our managed services solutions. We deliver next-generation technologies in an "as-a-Service" model that you can take advantage of quickly and cost-efficiently. Our solutions incorporate application-aware monitoring, automated management and ITSM tools to ensure that your IT environment fully supports your digitalization journey.

Many of the IT solutions that are driving digital transformation today were unavailable 10 years ago, or in their nascent stages. Continuous transformation helps organizations keep their IT environment relevant. Technologent can apply its unique managed services model to deliver the technology tools and services you need to optimize your operations.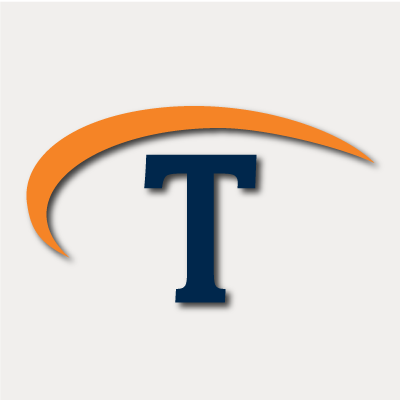 Technologent is a women-owned, WBENC-certified and global provider of edge-to-edge Information Technology solutions and services for Fortune 1000 companies. With our internationally recognized technical and sales team and well-established partnerships between the most cutting-edge technology brands, Technologent powers your business through a combination of Hybrid Infrastructure, Automation, Security and Data Management: foundational IT pillars for your business. Together with Service Provider Solutions, Financial Services, Professional Services and our people, we're paving the way for your operations with advanced solutions that aren't just reactive, but forward-thinking and future-proof.