Businesses today commonly use data analytics to identify patterns and insights that can guide operational decisions and policies. The process suffers from a huge flaw, however. Data growth is far outpacing our ability to process it.
It's estimated that 94 zettabytes — that's 94 trillion gigabytes! — of data were generated this year alone. It is anticipated that data volumes will continue growing by 40 percent annually, largely driven by machine-generated data from connected devices, sensors and processors. Data-heavy companies such as Google, Twitter, Facebook and Netflix already ingest millions of data events every second.
While those are extreme examples, most companies are collecting more data than they can adequately analyze. Even organizations with highly developed analytics capabilities are only using about 6 percent of the data they collect, according to a report from researchers from Stanford and MIT. This shortcoming has significant bottom-line consequences. U.S. businesses lose nearly $10 million each year due to poor data analysis capabilities, according to one report.
Too Slow and Inefficient
Inefficient manual processes that are typically required to gather and format data contribute to the problem. Employees in some industries say they waste as much as 50 percent of their time each week trying to find the data they need. Meanwhile, more than half of organizations report that slow or poor access to the right data leads to inaccurate analysis.
Conventional business intelligence and data aggregation solutions typically require human involvement to identify requirements, collect data from multiple sources, and clean and format the data before loading it all into a data analytics dashboard. This so-called "data wrangling" process is too time-consuming for organizations seeking data-driven insights at business speed. Cherry-picking data sources also creates a limited perspective that can skew results.
An emerging technology known as continuous intelligence (CI) promises a faster and more comprehensive view that supports data-driven decision making. Leveraging artificial intelligence and machine-learning capabilities, CI software continuously collects, indexes and analyzes information from all data sources, regardless of location or format. This eliminates the need for manual data wrangling and enables organization-wide access to real-time analytics.
Predictive Analysis, Automatic Responses
CI platforms use in-memory processing to speed up the data retrieval process. Eliminating the need to read and write data to other media also makes it possible to analyze real-time data streams. Combined with historical data analysis, the platform's ML algorithms learn more about important business characteristics over time. Eventually, the platform can predict events and automatically trigger responses.
There is a broad range of use cases for the technology. In a manufacturing plant, for example, CI could predict an impending mechanical issue, automatically take a machine offline and issue a maintenance order. CI can enhance security by identifying threats in real time and initiating responses. It can also support robotic process automation (RPA) solutions that learn and mimic the way humans perform repetitive tasks such as tracking and adjusting inventory, processing invoices and compliance reporting.
In a recent survey by King Brown Partners, 88 percent of C-suite executives said they believe their company will benefit from continuous intelligence, 74 percent said CI will improve their companies' speed and agility, and 76 percent indicated they are likely to employ CI within the next year.
With continuous visibility into real-time and historical information, CI solutions help organizations effectively leverage all their data resources to become more agile and responsive to changing business conditions. Contact us to learn more about continuous intelligence and the benefits it could bring to your organization.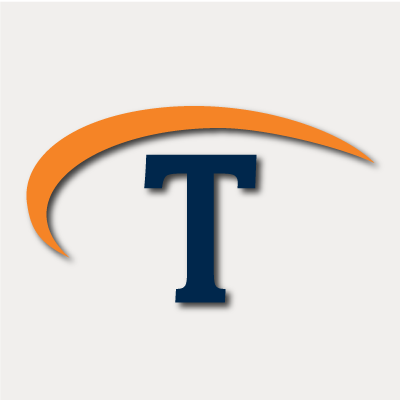 Technologent is a women-owned, WBENC-certified and global provider of edge-to-edge Information Technology solutions and services for Fortune 1000 companies. With our internationally recognized technical and sales team and well-established partnerships between the most cutting-edge technology brands, Technologent powers your business through a combination of Hybrid Infrastructure, Automation, Security and Data Management: foundational IT pillars for your business. Together with Service Provider Solutions, Financial Services, Professional Services and our people, we're paving the way for your operations with advanced solutions that aren't just reactive, but forward-thinking and future-proof.