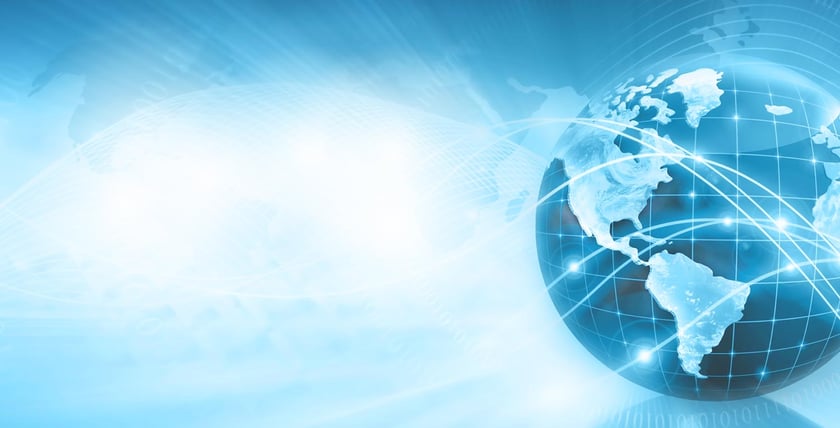 As businesses become more geographically dispersed and employees become more mobile, collaboration becomes more valuable. On the most basic level, the ability to collaborate quickly and effectively helps you get stuff done faster. Decisions don't have to wait for the next face-to-face meeting. Operational efficiency is improved. From a strategic perspective, collaboration accelerates the pace of innovation, allowing you to gain competitive advantages by quickly responding to new market conditions and customer needs.
Unfortunately, collaboration tools make security and regulatory compliance more difficult to manage. The consumerization of IT has made it easy for employees to find and deploy applications that help them do their job faster. Why wait for IT when you can take care of the situation yourself?
Well, there are a few reasons. Those free, cloud-based tools you're using without IT's knowledge or permission aren't being monitored or controlled. They're probably not as secure as enterprise-grade collaboration tools. As a result, the data you're sharing on those applications, from intellectual property and trade secrets to customer data and service contracts, could be exposed to unauthorized parties without anyone knowing it.
In many cases, employees use free tools as a temporary fix while they wait for IT to approve and deploy a solution. Once the approved tool is implemented, the temporary fix is often forgotten – along with the sensitive data and messages that just couldn't wait for an IT-approved solution. Even if these tools aren't hacked, simply using applications that don't meet minimum regulatory requirements can expose your organization to a hefty fine.
Cisco recently introduced several enhancements to its Cisco Spark collaboration platform that reduce security and compliance risk, enabling highly regulated organizations to take advantage of cloud-based collaboration tools. Here is a brief rundown of the new features.
End-to-end message encryption plus compliance features. Among several industry firsts, Cisco Spark offers both end-to-end message encryption, as well as critical compliance functionality such as e-discovery and data loss prevention. No other enterprise messaging product does both.
Enhanced security for non-managed devices. Bring-your-own-device policies are notorious for the security complexity they create. Because device and application management capabilities are now built into Cisco Spark, users no longer have to opt in to device and application management. Admins can automatically lock out users who don't set up a device PIN lock (Graceful PIN lock), log out users who run Spark on an unauthorized network (Web Smart Timeouts), and guard against malicious networks and hotspot providers (Enterprise Certificate Pinning).
On-premises key stores. Organizations now have the option to run a key server on-premises for the encryption and decryption of content on the Cisco Spark application. Even if hackers managed to compromise the Cisco Spark cloud, they would have to compromise the on-premises network at the same time to gain access to data. This end-to-end cloud encryption solution could overcome the final hurdle to cloud adoption for many organizations.
Cisco Spark's new features are helping security and compliance teams sleep better at night. Let us show you how Cisco Spark plugs security holes so your employees can collaborate confidently from any location and device.