Businesses have pursued the "paperless office" for the past 40 years, but the reality is that about half of all U.S. businesses still rely heavily on manual, paper-based processes for a wide range of essential back-office and administrative functions. These tedious processes create a considerable drain on productivity — Gartner estimates that the typical company loses the equivalent of four weeks each year looking for misfiled, mislabeled, untracked or lost documents.
That's simply not tolerable in an era when companies are increasingly leaning on digital technologies to streamline operations, contain costs and improve service delivery. It's why 92 percent of business leaders in a recent Harris Poll agreed that automating processes is critical to long-term success.
A growing number of companies are finding that many of their essential processes can be vastly improved through robotic process automation (RPA). Unlike other workflow automation tools that require a developer to script a list of tasks to be automated, RPA uses AI-powered bots to learn and then mimic the way tasks are performed within a legacy application.
How It Works
RPA bots can capture data from systems and web pages, read and write to databases, autofill forms, move documents and files, and perform many rules-based tasks through interaction with different applications. In doing so, they eliminate many manual data-entry errors, cut costs and improve productivity.
RPA bots work at the presentation layer of legacy systems, where data is translated into a form that is readable by both humans and the application layer of other systems. At the presentation layer, bots can mimic human actions using the same interface that allows users to read and enter data. This effectively allows companies to automate tasks without the need to develop code or maintain application programming interface (API) integrations.
Because RPA integrates well with existing IT infrastructure, it lends itself to a number of different use cases. Some of these include:
Customer service. RPA bots can sort queries and offer initial responses to customers, allowing agents to concentrate on more complex customer interactions.
Inventory management. Bots can also automatically track and adjust inventory to ensure accuracy and minimize delays.
Human resources. RPA systems can collect, sort and organize vast amounts of employee data and relieve HR staff of many high-volume, repetitive operational tasks.
Recruiting. RPA systems can assess large numbers of resumes for specific skillsets and rapidly identify the most qualified candidates.
How Technologent Can Help
Although RPA is a user-friendly technology, successful implementation requires significant upfront planning. Companies have to understand where automation will deliver the most benefits, and they must set project objectives. That's why it is best to work with an experienced provider to ensure the project meets your expectations.
Technologent offers the following services designed to ensure your RPA project creates value and improves productivity.
RPA assessments. Some business processes may not be suitable for RPA. Our certified RPA business analysts will evaluate your processes and document the potential efficiencies and cost-savings opportunities.
Process mining. We evaluate event logs to understand processes, looking for variations or workarounds that could impact automation efforts.
Development and deployment. Our team of analysts, solution architects and developers work to create an implementation roadmap and then configure, test and deploy RPA bots.
Ongoing management. Through our RPA Center of Excellence, we can monitor and manage systems to ensure automated processes are working seamlessly.
Training. As an RPA service network and training partner, our team can help build your internal RPA expertise from the ground up.
If you're interested in exploring RPA possibilities, give us a call. Or you can fill out this form to set up a consultation and receive a complimentary copy of our RPA white paper.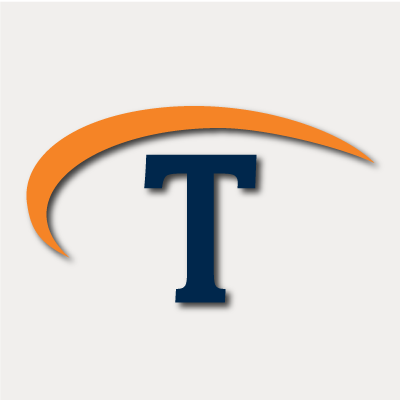 Technologent is a women-owned, WBENC-certified and global provider of edge-to-edge Information Technology solutions and services for Fortune 1000 companies. With our internationally recognized technical and sales team and well-established partnerships between the most cutting-edge technology brands, Technologent powers your business through a combination of Hybrid Infrastructure, Automation, Security and Data Management: foundational IT pillars for your business. Together with Service Provider Solutions, Financial Services, Professional Services and our people, we're paving the way for your operations with advanced solutions that aren't just reactive, but forward-thinking and future-proof.