Businesses are not only generating exponentially more data than we did a decade ago, we are using it in many different ways. Most businesses have gone way beyond the need to simply store and protect data — they now need to access it, compare it, analyze it, share it, sell it and move it fast and frequently.
That's why more and more companies are entering the no-spin zone. All-flash storage systems that eliminate the spinning magnetic disks of traditional storage arrays facilitate the digital business by delivering almost instant data access with no mechanical overhead.
All-flash systems have become the norm for supporting high-transaction-rate applications. According to a recent report from 451 Research, 27 percent of enterprises have deployed all-flash arrays already, and a further 28 percent are planning deployment within the next two years.
Because flash drives store data in nonvolatile NAND flash memory, data access times come down to as little as 20 microseconds, making flash drives 250 times faster than HDDs. They are also smaller and more durable because there are no moving parts, and they consume a small fraction of the power. Per IOPS, flash uses around 600 times less energy than disk. Some data center operators have reported up to 90 percent reductions in power and cooling costs when replacing disk with flash.
With the recent introduction of its new midrange all-flash arrays, Dell EMC has created a clear path for organizations looking to modernize their storage infrastructure to support digital transformation initiatives. The SC All-Flash storage arrays are designed to help customers to gain more speed, efficiency and cost-savings from existing applications, and open up possibilities for the business to support new use cases and workloads.
These arrays are multiprotocol 3U appliances with dual active-active controllers. The SC5020F all-flash array comes with 128GB of memory and eight-core Intel Xeon processors. With expansion shelves, the SC5020F scales to 2PB of raw capacity. The SC Series 7020F array contains 256GB of memory, a total of 16 cores and 3PB of raw storage.
A built-in "storage hypervisor" allows multiple arrays to be grouped in federated systems under unified management. They are rated to deliver 399,000 IOPS per array and 3.9 million IOPS in a federated cluster.
Data mobility within a federation is easy and transparent to hosts. A "live migrate" feature makes it simple to move a storage volume from one array to another while keeping workloads online and preserving snapshot and replication relationships throughout the move. The "volume advisor" feature offers ongoing load balancing guidance, suggesting the best initial data locations, then alerting you with optimization recommendations as time goes by.
The arrays also include an auto-failover feature for built-in business continuity, intelligent data deduplication and compression, RAID tiering and pervasive thin provisioning. Dell EMC says that every advanced SC Series feature is included with no extra software licenses to purchase or maintain. Additionally, the company has introduced its Future-Proof Storage Loyalty Program, which features a three-year satisfaction guarantee, hardware investment protection, storage efficiency guarantees and free Virtustream Storage Cloud.
Digital transformation initiatives have raised the stakes for storage arrays, requiring them to be more agile, scalable and cost-effective than ever before. That has led to a surge in demand for all-flash arrays that can deliver on these business needs better than traditional spinning disk-based arrays. Give us a call to learn how Dell EMC's new midrange all-flash arrays can help you achieve new levels of productivity, flexibility and value.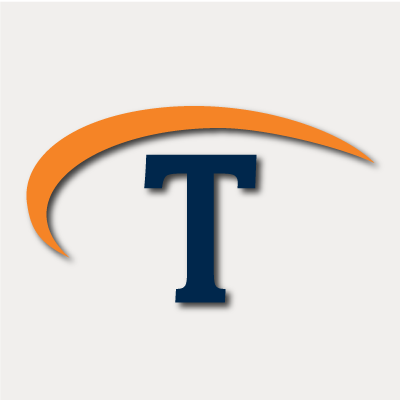 Technologent is a women-owned, WBENC-certified and global provider of edge-to-edge Information Technology solutions and services for Fortune 1000 companies. With our internationally recognized technical and sales team and well-established partnerships between the most cutting-edge technology brands, Technologent powers your business through a combination of Hybrid Infrastructure, Automation, Security and Data Management: foundational IT pillars for your business. Together with Service Provider Solutions, Financial Services, Professional Services and our people, we're paving the way for your operations with advanced solutions that aren't just reactive, but forward-thinking and future-proof.