More than 80 percent of the data managed by the average company is unstructured data, such as emails, videos, images, text documents, web pages and other types of electronic records. Although it is potentially the source of valuable business insights, most organizations face significant challenges when it comes to organizing and analyzing their unstructured data.
The chief issue is that unstructured data comprises many different file types and data formats. Lacking the standardized format of structured data, unstructured data doesn't fit neatly into row-and-column relational databases, making it impossible to search and analyze using conventional algorithms. As a result, few organizations derive any real value from this data.
Duplication is another issue. Very often, different departments collect and store their own data, which can lead to multiple copies of data being backed up multiple times across many different applications and storage resources. According to one study, as much as a third of this data is redundant or obsolete, which translates to wasted storage capacity and increased management complexity.
Clearly, organizations can't afford to keep collecting and storing vast amounts of data that they aren't able to use. Here are five data management practices you can use to improve the management and maximize the value of your unstructured data:
1.) Implement Data Governance
A well-designed governance program helps organizations identify what data they have, where it resides, its operational value and who can access it. Discovery, classification and retention tools create a comprehensive data inventory and use metadata attributes to classify data based on use case and value to the organization. Less valuable data can be moved off primary storage tiers to reduce costs and improve overall efficiency.
2.) Improve Data Quality
Storing and managing data that has questionable or no value not only wastes money and resources, but also makes it more difficult to manage data that does have value. Data cleansing, also known as data scrubbing, is the process of eliminating obsolete, redundant, inaccurate or irrelevant data. Without this process, organizations run the risk of making decisions based on faulty data.
3.) Organize Your Data
Data tagging and data mapping tools help you organize unstructured data based on a variety of common characteristics to make it easier for users to search and find the data they need. Similar to a Twitter hashtag, data tags are descriptive labels assigned to data to make it easier to search, categorize and manage. Data mapping tools can identify and track specific types of data across sources and systems to make it easier to find and purge specific records.
4.) Use a Content Management System
Silos of unstructured data across the organization can effectively isolate important data resources from different users, teams and departments. Instead, organizations need to store data in one place so that it is accessible to everyone. A content management system creates a centralized repository and makes it easier for users to access, search and use the data.
5.) Rethink the Storage Environment
Organizations need a storage platform with the scalability to handle massive data volumes, the flexibility to manage disparate data types and analytics tools to create visibility into unstructured data. NoSQL databases, Hadoop and cloud storage are among the technologies and platforms that improve the storage and management of unstructured data.
Unstructured data will continue growing at a rapid pace as organizations become increasingly reliant upon machine-generated data, digital media and mobile data. That makes it imperative to implement a data management strategy that helps users analyze information, identify trends and make decisions. Contact us or visit us online to learn more about our complete data management framework.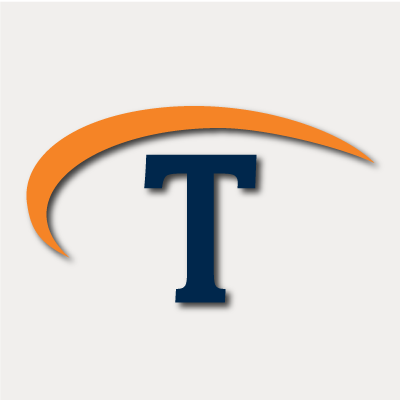 Technologent is a women-owned, WBENC-certified and global provider of edge-to-edge Information Technology solutions and services for Fortune 1000 companies. With our internationally recognized technical and sales team and well-established partnerships between the most cutting-edge technology brands, Technologent powers your business through a combination of Hybrid Infrastructure, Automation, Security and Data Management: foundational IT pillars for your business. Together with Service Provider Solutions, Financial Services, Professional Services and our people, we're paving the way for your operations with advanced solutions that aren't just reactive, but forward-thinking and future-proof.