Organizations are constantly collecting big data from mobile devices and wide range of Internet-connected corporate assets. But simply collecting and storing big data won't deliver any business value. Fact is, big data that just sits there and collects dust is nothing but a drain on bandwidth and storage infrastructure.
Big data only has value when analytics are used to provide actionable insights that inform decision-making in all areas of the business. One of the reasons why data tends to collect dust is that on-premises analytics platforms are costly and complicated to deploy, configure and manage.
The cloud has emerged as a popular solution to these problems. Seven in 10 organizations say the cloud is an essential part of their analytics strategy, according to the Deloitte, EMA and Informatica State of Cloud Analytics Report, and 21.6 percent say the cloud is necessary for analytics adoption. The top three business drivers of cloud adoption are the need to improve business processes (23.5 percent), enhance the customer experience (22.2 percent), and enable more productive collaboration (19.1 percent).
Cloud analytics refers to data analytics applications, services and processes that are delivered through a public or private cloud. According to Gartner, if one or more of the six key elements of analytics is implemented in the cloud – data sources, data models, processing applications, computing power, analytic models, and the sharing or storage of results – the solution falls into the cloud analytics category.
The most obvious benefit of cloud analytics is that it reduces upfront costs and accelerates the implementation timeline. Total cost of ownership can also be reduced because many routine tasks, such as software updates and security patching, are handled by the cloud service provider.
Because the cloud can support virtually unlimited data volume, cloud analytics platforms are highly scalable without sacrificing performance. Cloud analytics also makes it possible for the entire organization to access the same platform through a self-service interface. This can enhance collaboration and reduce arguments about the accuracy of data.
Oracle Analytics Cloud is among the fastest-growing cloud analytics platforms— global adoption recently tripled in a 12-month span, according to an August announcement from Oracle. Oracle was also named a leader in "The Forrester Wave: Enterprise BI Platforms with Majority Cloud Deployments, Q3 2017" report from Forrester Research, cementing Oracle Analytics Cloud as an industry-leading solution.
Capable of supporting more than 50 data sources and integrating with existing analytics platforms through its open framework, Oracle Analytics Cloud brings the power of analytics to every process, interaction and decision. The latest version offers user-driven scenario modeling, next-generation mobile and social analytics, self-service visualization, enterprise reporting, and self-learning analytics.
Oracle Analytics Cloud Day by Day is a new application that delivers proactive analytics to mobile devices based on business updates and personal preferences. This ensures that the most relevant data is always available to users.
As big data has exploded, data analytics have become too big and complicated for many organizations to manage internally. Let us show you how Oracle Analytics Cloud can help you take full advantage of analytics and maximize the value of your data.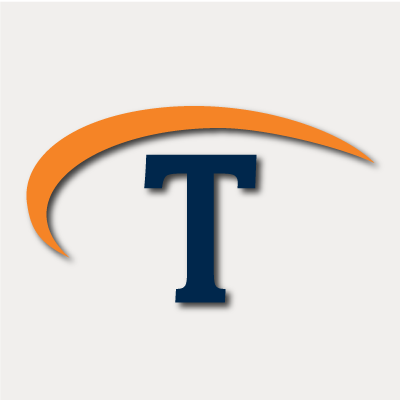 Technologent is a women-owned, WBENC-certified and global provider of edge-to-edge Information Technology solutions and services for Fortune 1000 companies. With our internationally recognized technical and sales team and well-established partnerships between the most cutting-edge technology brands, Technologent powers your business through a combination of Hybrid Infrastructure, Automation, Security and Data Management: foundational IT pillars for your business. Together with Service Provider Solutions, Financial Services, Professional Services and our people, we're paving the way for your operations with advanced solutions that aren't just reactive, but forward-thinking and future-proof.