IT operational teams have long faced resource constraints that have limited their ability to innovate. Today, ever-increasing IT complexity and the widening skills gap are exacerbating this problem, making it increasingly difficult to meet growing business demands for performance and availability.
New technologies have helped to reduce the number of repetitive tasks that IT is required to perform. However, most organizations still have a large number of low-value IT processes, and a reluctance to create operational risk by changing them. This prevents IT teams from thinking strategically and gaining new skill sets that can help drive the organization forward.
It also negatively impacts overall productivity and the customer experience. IT service desks are overwhelmed with a wide range of requests driven by increasing reliance on digitalization. Slow response means that users are left to navigate complex issues on their own, often resorting to workarounds that impede business processes and create security risks. IT teams remain in a stressful reactive mode, unable to perform proactive management.
Automation is the key to breaking this cycle and enabling more agile and responsive IT operations. By automating backend processes, IT teams are freed to advance their skills and training and focus on more complex tasks. They can also take steps toward becoming more proactive rather than simply staying afloat, and explore more innovative solutions.
Ultimately, automation can cut costs, improve productivity and reduce security risks. In light of these benefits, 69 percent of respondents to the 2018 Harvey Nash / KPMG CIIO Survey have implemented or plan to implement IT automation.
However, IT automation initiatives often fail for a variety of reasons:
Fail

ing

to assess the current

environment.

Organizations need to understand current operational challenges

in order to choose the right automation solution

.

A thorough assessment also enables IT leaders to identify desired outcomes and estimate ROI.

Overemphasizing headcount reduction.

Many organizations look at automation as way to reduce personnel costs

—

i

n the Harvey Nash / KPMG study, 67 percent of respondents said they planned to use automation to reduce the need for additional headcount

. Instead, automation should be viewed as enabling more effective use of IT personnel. IT leaders should articulate these objectives to their staff

.

Expecting automation to solve all problems.

There's an old adage in software development

:

I

f you automate a mess you get an automated mess. Automation can't

resolve problems with IT operational processes or outdated infrastructure. Those issues should be fixed before implementing automation.
Believing vendor claims.

Vendors often create unrealistic expectations about the benefits of their products. Because each IT environment is unique, it's important to look at limitations as well as benefits and proven use cases for

each

solution.

Taking a short-term approach.

While the right tools can deliver immediate benefits, automation should be viewed as a long-term strategy. IT decision

-makers should involve key stakeholders throughout the organization in identifying the goals and objectives to be achieved.
The right partner can help organizations avoid these pitfalls and maximize the benefits of their IT automation initiatives. Technologent has extensive experience in IT operational processes and understands the latest tools and techniques for automating IT tasks. Let us help you overcome today's operational challenges with an effective automation strategy.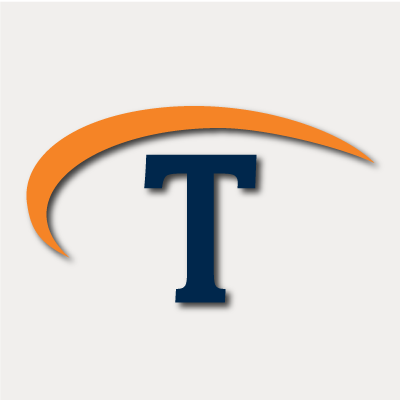 Technologent is a Women Owned, WBENC Certified and Global Provider of Edge-to-Edge Information Technology solutions and services for Fortune 1000 companies. We help our clients outpace the new digital economy by creating IT environments that are agile, flexible, efficient, transparent and secure. Without these characteristics, companies will miss the opportunity to optimally scale. Technologent mobilizes the power of technology to turn our clients' vision into reality, enabling them to focus on driving innovation, increasing productivity and outperforming the market.