Global cybersecurity spending is expected to surpass $200 billion this year, commanding roughly 30 percent of total IT budgets. While much of that will go to various hardware and software solutions, a recent study suggests security awareness programs may provide the best bang for your cybersecurity buck.
Almost all (97 percent) of the roughly 1,900 IT security professionals surveyed by ThriveDX agreed that employee awareness training has improved their overall corporate security. More than half (54 percent) said the improvement is significant, and 65 percent said they intend to expand their training programs.
That really shouldn't come as a surprise. It's been apparent for a long time that most malicious actors are attacking people rather than technology. Logging into a target's systems using stolen credentials is way easier than trying to hack through layers of security defenses that are continually updated.
No matter how much you invest in security technologies and systems, employees who are ill-equipped to identify and avoid threats will create a huge vulnerability for your organization. Security training programs help your team become more security conscious. When developing a program, organizations should include these five essential components:
1. Phishing Simulations
In phishing simulations, the cybersecurity team or a third-party provider will send unannounced mock phishing emails to employees to test their ability to identify suspicious messages. Test administrators then monitor employees' actions to determine if they click links, enter credentials or take other risky actions. If they do, they can be redirected to an educational page that informs them about the risks of phishing. After the simulation, all recipients receive immediate feedback and educational material about how to recognize and respond to phishing attacks.
2. Password Hygiene
Phishing simulations and other interactive techniques reinforce the importance of using strong passwords. Training emphasizes the need to avoid common words and patterns that are easily guessed, the dangers of sharing or reusing passwords, and the need to update passwords regularly. Training should also cover the benefits of using multifactor authentication and introduce the concepts of passkeys and password managers.
3. Safe Internet Usage
Training programs can teach employees how to navigate the Internet safely, avoid risky websites and recognize potential threats such as malicious downloads or compromised websites. Users can navigate the web more securely when they learn how to:
identify sketchy URLs
check for secure HTTPS connections
hover over web links to reveal their true destinations
manage cache, history and cookies
blacklist and whitelist websites
These techniques work in concert with content filtering to reduce the risk of web-based threats.
4. Data Protection and Privacy
Learning how to properly collect, use and safeguard sensitive data is essential. Other important topics include:
data classification and handling procedures
secure data storage and transmission practices
privacy policies
device security
secure data disposal practices.
In addition to reducing the risk of data leaks, the training helps ensure compliance with numerous industry and government regulations for information security.
5. Social Engineering Awareness
Simulations and other training aids can sharpen users' ability to spot social engineering techniques. Training covers various types of social engineering attacks so that users understand how they work. It also emphasizes three simple techniques to help users avoid phishing attacks: Use caution when opening emails from senders you don't recognize. If you're not sure email links are legitimate, don't click on them. And don't open email attachments, even from trusted sources, if they're unexpected.
Conclusion
Building a strong security culture is an ongoing process that requires regular emphasis and continual education. Contact us to learn more about establishing a security awareness program for your organization.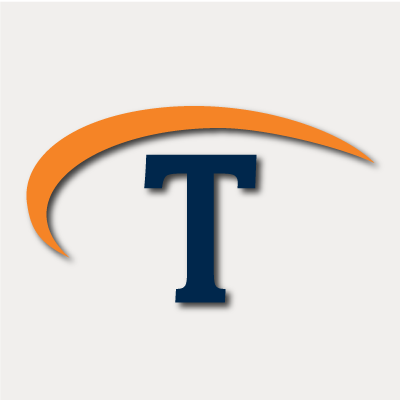 Technologent is a women-owned, WBENC-certified and global provider of edge-to-edge Information Technology solutions and services for Fortune 1000 companies. With our internationally recognized technical and sales team and well-established partnerships between the most cutting-edge technology brands, Technologent powers your business through a combination of Hybrid Infrastructure, Automation, Security and Data Management: foundational IT pillars for your business. Together with Service Provider Solutions, Financial Services, Professional Services and our people, we're paving the way for your operations with advanced solutions that aren't just reactive, but forward-thinking and future-proof.