RICHARDSON, TEXAS, MAY 4, 2015 – VCE, the pioneer and worldwide leader in converged infrastructure, today announced a new family of hyper-converged RackScale Systems that enables enterprises and service providers to dramatically simplify the deployment of next-generation scale-out mobile, cloud and distributed Tier 2 applications. The VCE VxRack System enables customers to start from dozens of servers and scale to many thousands of servers and- tens of petabytes of storage capacity while delivering the highest performance and value per IOP. Most importantly, VCE brings its proven methodology of pre-engineered, factory-built infrastructure with single-call lifecycle support to deliver a massively scaled-out hyper-converged VxRack System with the same unmatched VCE customer experience.
The VxRack Systems are fully software-defined, leveraging EMC ScaleIO software-defined storage and including built-in networking to ensure seamless scaling. In addition, it can decouple scaling of compute and storage, enabling customers to take full advantage of a hyper-converged architecture without limitations. Another unique attribute of the VxRack System is the unparalleled flexibility enabled by a choice of software stacks that define the personality of the system. These software stacks bring together technologies from across the EMC Federation and partners to offer customers the ability to map their VxRack Systems to their application environments. These systems include:
A VxRack System offering flexible choice of hypervisor, including the industry-leading VMware vSphere, or KVM or bare metal. The system leverages EMC ScaleIO software-defined storage and Cisco top-of-rack Nexus switching, and can optionally incorporate factory integration of the VMware vRealize management and orchestration suite.
A VxRack System offering tailored for VMware environments provides a fully integrated VMware stack based on VMware's EVO:RACK technology and VMware Virtual SAN.
VxRack Systems are architected to connect into the recently announced VCE Vscale Architecture, and will be supported by VCE Vision software to achieve a unified data center architecture that spans multiple locations and geographies, adding another dimension to scale and flexibility offered by VCE.
"Over the past five years, customers have trusted VCE to enable them to rapidly deploy data center scale converged infrastructure so they can focus on delivering next-generation IT services to their businesses. This customer trust combined with our deep experience delivering simplified, operationally efficient solutions positions VCE perfectly to redefine the hyper-converged segment with the scale out VxRack engineered systems. The VxRack Systems are purpose built to enable enterprises and Service Providers to support existing Tier 2 and emerging born in the cloud applications with massive scale capability and cost optimization," said Praveen Akkiraju, CEO of VCE.
The VxRack Systems complement VCE's flagship Vblock Systems and VxBlock Systems converged infrastructure platforms, which are built on best-of-breed technologies and are the primary platform for mission-critical Tier 1 workloads such as ERP systems and core enterprise applications. EMC's VSPEX Blue Hyper-Converged appliance offers customers a simple, turn-key experience for departmental applications, ROBO and SME use cases. Together, this portfolio of blocks, racks and appliances offers the most comprehensive converged infrastructure portfolio to accelerate and simplify the customer's journey to the cloud and big data.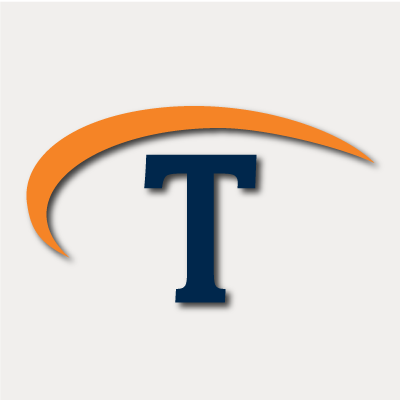 Technologent is a women-owned, WBENC-certified and global provider of edge-to-edge Information Technology solutions and services for Fortune 1000 companies. With our internationally recognized technical and sales team and well-established partnerships between the most cutting-edge technology brands, Technologent powers your business through a combination of Hybrid Infrastructure, Automation, Security and Data Management: foundational IT pillars for your business. Together with Service Provider Solutions, Financial Services, Professional Services and our people, we're paving the way for your operations with advanced solutions that aren't just reactive, but forward-thinking and future-proof.