Casino patrons may be there to try their luck, but the casino itself must leave nothing to chance. Traditionally, the "house edge" — the odds in the casino's favor — helped ensure that the casino ultimately turned a profit. Today, casino operations are highly complex, and shifting demographics are requiring a new approach to maintain competitive advantages.
Like other sectors of the hospitality industry, casino gaming is faced with ever-increasing guest demands. Patrons expect seamless, personalized experiences throughout their stay, and younger consumers are more interested in the experience than the games themselves. They're spending less on gambling and more on food, beverages, entertainment and other non-gaming amenities.
In light of these trends, casinos must deliver superior guest service and increase non-gaming revenues. To do that they must capture guest information in real-time, synchronize that information across systems, and provide staff with access to that data so they can anticipate guest expectations. They must also be able to analyze that data to create actionable guest profiles and make more-informed business decisions.
Problem is, legacy property management systems don't integrate with food and beverage point-of-sale systems. Rewards programs may be deployed as standalone applications. These systems do not support the mobile applications that today's consumers demand. Casinos are faced with retooling their IT infrastructure to enable more flexible and efficient operations.
Migrating to the cloud can be a game-changer. Cloud-based infrastructure enables casinos to modernize their systems without capital investments in on-premises hardware. More importantly, the cloud can deliver greater performance and scalability, and enable casinos to take advantage of advanced capabilities.
Major cloud providers offer analytics services that can quickly turn data into actionable insights without the complexity of on-premises solutions. Virtualized resources make it possible to interconnect multiple systems and geographically dispersed sites, and give staff access to data from any location. Staff can use smartphones, tablets and other mobile devices to bring services directly to guests, and to quickly address any problems that arise.
When properly configured and managed, cloud platforms can offer greater security than on-premises infrastructure. The cloud also enables better data management, helping casinos meet increasingly stringent regulations and consumer privacy laws.
Technologent has a proven track record of success in the gaming, entertainment and hospitality industry, delivering high-quality solutions and services that meet today's business demands. We recognize that digitalization is causing business disruption, and that organizations must change their business processes and models to become more agile, innovative and guest-focused. That's why we developed our Technologent Architecture Method (TeAM). TeAM is based upon proven methodologies that aid the development of a data platform strategy that provides both short- and long-term value.
The TeAM Framework is designed to standardize, modernize and optimize the IT environment in order to improve the guest experience, empower the workforce, reduce risk and ensure operational excellence. We begin by discovering business priorities and challenges, and identifying the people, processes and tools needed to enable desired outcomes. We then apply our expertise in a wide range of IT disciplines, including cloud computing, to architect a technology foundation that supports key applications and services.
The casino gaming industry faces long odds as it seeks to attract and retain today's demanding customers and maximize profitability across non-gaming services. Technologent's TeAM Framework coupled with the latest cloud technologies offers a winning strategy for navigating these disruptive forces.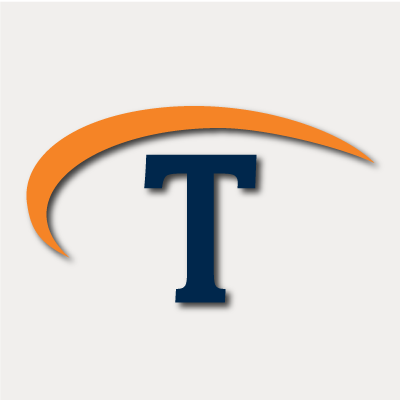 Technologent is a women-owned, WBENC-certified and global provider of edge-to-edge Information Technology solutions and services for Fortune 1000 companies. With our internationally recognized technical and sales team and well-established partnerships between the most cutting-edge technology brands, Technologent powers your business through a combination of Hybrid Infrastructure, Automation, Security and Data Management: foundational IT pillars for your business. Together with Service Provider Solutions, Financial Services, Professional Services and our people, we're paving the way for your operations with advanced solutions that aren't just reactive, but forward-thinking and future-proof.