A quick Internet search for the term "digital transformation" will yield hundreds of thousands of results. It seems as if every IT industry analyst and expert has something to say about the impact of digital transformation on the future of business.
Defining "digital transformation"
The concept of digital transformation is fairly straightforward.
Digital transformation refers to the idea that technology has a profound effect on business models and activities, and that impact is accelerating.
Businesses must adapt to this high rate of change through strategic adoption of technology and a rethinking of business processes. For established enterprises, this means replacing inflexible legacy platforms with more agile systems and services, and leveraging those technologies to better respond to change.
But what does digital transformation really look like in practice?
Are organizations successfully translating the vision of digital transformation into real technology initiatives?
Stats on digital transformation
To find out, Bain & Company and Red Hat conducted joint research to determine how committed organizations are to digital transformation and the business results they are seeing from their efforts.
The study found that most digital transformation strategies are in the earliest stages, and established enterprises are well behind digital-native startups in terms of investments in emerging technologies. In fact, almost 80 percent of traditional enterprises scored 65 or lower on a 100-point scale that assesses alignment between new technologies and business outcomes.
For many organizations, digital transformation is reactive rather than strategic. About 65 percent of survey respondents said that moves made by competitors are the primary drivers for digital transformation initiatives. And while 63 percent have established processes for responding to technology trends, only 19 percent have made rapid innovation a priority.
These findings dovetail with data in a new report by London-based research firm Ovum.
In its "ICT Enterprise Insights for 2017," Ovum notes that 33 percent of enterprises are underprepared for digital transformation, compared to just 7 percent that believe their digital transformation to be complete. While the opportunities created by emerging technologies are compelling, organizations face substantial hurdles when it comes to adoption.
It's difficult to move from the familiar to the unfamiliar, so many digital transformation initiatives lack clear vision and measurable objectives. Skill sets are in short supply, and learning curves are substantial. Many organizations overestimate their ability to execute and underestimate the complexities involved.
Transforming with Technologent
Technologent is addressing these challenges through its IT transformation practice. Our experts not only understand technology but the application of that technology to organizational transformation. We can help you:
Assess your organization's ability to adapt to transformational change
Identify and track key performance indicators and critical success factors
Develop a thorough and rigorous approach to IT change management
Gain executive buy-in and visibility by clearly articulating your transformation vision
It's easy to dismiss digital transformation as another overhyped IT trend. However, organizations that fail to respond to changing business demands risk losing competitive advantages to more agile organizations.
Technologent can help guide you through the successful adoption of new technologies to increase agility, reduce costs and deliver new products and services faster.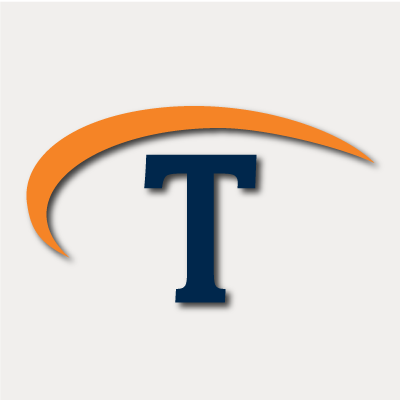 Technologent is a Women Owned, WBENC Certified and Global Provider of Edge-to-Edge Information Technology solutions and services for Fortune 1000 companies. We help our clients outpace the new digital economy by creating IT environments that are agile, flexible, efficient, transparent and secure. Without these characteristics, companies will miss the opportunity to optimally scale. Technologent mobilizes the power of technology to turn our clients' vision into reality, enabling them to focus on driving innovation, increasing productivity and outperforming the market.