In our last post we talked about how converged and hyper-converged infrastructure solutions bring together key data center components under one optimized umbrella. Instead of being operated and managed in silos, these resources are consolidated and shared within one preconfigured, pretested solution.
Convergence is one of the hottest trends in IT, and with good reason. As data centers have become more complex, they've also become more costly to operate and difficult to manage. These problems are exacerbated when various components of the IT infrastructure are managed and operated in silos. This requires even more resources to maintain and allows for little flexibility to evolve with changing business requirements.
Enterprises need to take this trend in the opposite direction. As resources and budgets are stretched beyond their limits, organizations need to develop an IT infrastructure that brings more business value to the table while reducing complexity and total cost of ownership.
This is why more and more companies are adopting converged infrastructure solutions. Benefits of converged infrastructure include:
Reduced costs. Less hardware and software are required and unnecessary redundancies are eliminated, reducing capital expenses. With less equipment to maintain, monitor and power, operational expenses are reduced as well.
Streamlined, uniform management. Because unnecessary layers of complexity are removed and fewer vendors are required, the newly unified infrastructure becomes much easier to manage and troubleshoot.
Improved network performance. A simplified data center with all components working together allows for greater availability and easier, faster connections to network applications and cloud services.
Increased agility and scalability. A converged infrastructure eliminates complex and time-consuming integration of individual components. IT can respond swiftly to changes in the business landscape and accelerate the provisioning and deployment of new applications that are aligned with current business requirements.
Technologent has extensive experience with converged infrastructure and has helped customers successfully deploy a variety of different solutions. Our portfolio includes the Oracle Database Appliance, a tightly integrated system built upon the Oracle database and optimized for database application workloads.
At a live event in January, Oracle Executive Chairman of the Board and CTO Larry Ellison outlined Oracle's strategy for reducing customer costs and increasing value with a new generation of engineered systems, including the new Oracle Database Appliance X5. Oracle's integrated appliances are simple to use and ready for production deployment out of the box. Oracle experts integrate, optimize, automate, test, patch and support the full software and hardware stack, significantly lowering costs.
Ideal for distributed and branch office deployments, the Oracle Database Appliance offers a complete package of compute, storage and software that saves time and money by simplifying deployment, maintenance and support of database and application workloads. The fourth-generation Oracle Database Appliance X5 adds flash caching, integrated InfiniBand connectivity, more compute cores and increased storage to improve consolidation density by up to 4x.
Technologent has helped customers take advantage of the cost, performance and agility features of Oracle's engineered systems. Let's discuss how your company can tap the benefits of a converged infrastructure and develop a simpler, more cost-efficient platform for database workloads.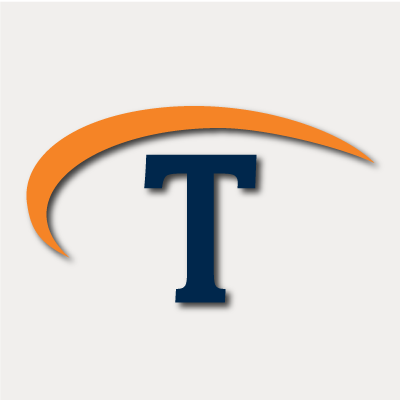 Technologent is a women-owned, WBENC-certified and global provider of edge-to-edge Information Technology solutions and services for Fortune 1000 companies. With our internationally recognized technical and sales team and well-established partnerships between the most cutting-edge technology brands, Technologent powers your business through a combination of Hybrid Infrastructure, Automation, Security and Data Management: foundational IT pillars for your business. Together with Service Provider Solutions, Financial Services, Professional Services and our people, we're paving the way for your operations with advanced solutions that aren't just reactive, but forward-thinking and future-proof.