Technologent's Global CTO, Marivi Stuchinsky, and its CIO and VP of Professional Services, Michael McLaughlin, were recently quoted in an article on MyTechDecisions.com. In the article, Marivi and Mike discuss how a safer remote work strategy for multi-level access frameworks requires consistent policy behind access and credentialing controls.
Read through the full article here: https://mytechdecisions.com/network-security/safe-remote-work-strategies-multi-level-access/
Many companies are spending more on cloud infrastructure services than on data center hardware as they move to a cloud-first approach. But how safe are their remote work strategies overall, especially if they're utilizing a multi-level access framework?
According to Marivi
Stuchinsky
, SVP, Global CTO at
Technologent
, many businesses are unprepared for IT hardware-related support needs, including everything from desktop and secure access to data center infrastructure and effective cloud strategies for remote work.
There's no one size fits all for work from home technology that is simple, secure, scalable and accessible for maximum workforce productivity in the COVID-19 era.
Some facts about remote work, courtesy Technologent:
While 84 percent of organizations will continue with remote workforces post COVID-19, the vast majority lack cohesive technology and cyberreality strategies to support that future.
Remote workforce numbers will jump from 5M before the pandemic to 42M people post pandemic by 2021.
With 63 percent of cyber incidents caused by employee accidental disclosure via phishing scams fostering malware, companies have a major challenge of technology oversight for remote workers accessing business network assets.
Increasing Malware attacks related to COVID-19 cyber threat campaigns predicated on fears have made the threat landscape for business with remote workers much more difficult to navigate according to the United States Department of Homeland Security (DHS) Cybersecurity and Infrastructure Security Agency (CISA) and the United Kingdom's National Cyber Security Centre (NCSC).
Technology security vulnerabilities like insecure network connections, hardware , and inadequate IT support has made for easy routes into corporate networks with remote workers.
Security challenges are already apparent with web collaboration tools without a clear company protocol and action plan for implementation and use.
With the cost of a data breach increasing from $7.1 million in 2018 to $8.64 million in 2019, companies will be even more vulnerable to cyberthreats without proper planning and implementation of technology and security solutions for a viable remote workforce.
VDI, VPN, email, service desk, and other IT team and workforce challenges will scuttle any remote workforce permanence plans and gains if not addressed from the outset before going to scale.
Many company network infrastructure setups aren't hardened for security of PCI, PII and PHI data transmission and companies have not universally implemented identity access management tools and protocols for secure remote work from home plans.
Network strain from increased bandwidth needs to cellular network strain where heavier use may result in quality issues for video conferencing along with remote worker broadband costs are potential challenges. While major carriers like Verizon, AT&T, and T-Mobile say their networks can handle the load, the details of how this works in the long-term are less clear.


What you can do to ensure safe work from home strategies
Technologent CTO Marivi Stuchinsky leads a global engineering team supporting Fortune 500 clients in implementation of projects covering technology, business transformation, and "as-a-service" managed services programs.
"Businesses will need a partner that can be a single point of contact for creating and executing a holistic and well thought out plan including cloud strategies, technology deployment, training, and adoption of remote workforce solutions such as VDI, VPN and SDP," explained Stuchinsky.
"It's critical that these edge-to-edge technology solutions reduce complexity while enabling broad remote connectivity and security that protects company assets and intellectual property."
Michael McLaughlin, CIO, VP Technologent, says IT departments are looking for the flexibility of cloud, but a hybrid approach is more common.
"Right now, there's a lot of focus on cloud investments because it's a quick way to spin-up capacity. For the most part, it also doesn't require physical, on-site presence," he says.
Establishing identity and credentials for access are key components of a WFH infrastructure. These really should be paid attention to.
"Hyperscale customers have the most secure environments out there; the trick isn't 'how do I make the cloud secure,' because those providers are already working on that. The key is a bridge between on-premise environments & cloud environments. You need a consistent policy behind access and credentialing controls between either side for a safe remote work strategy."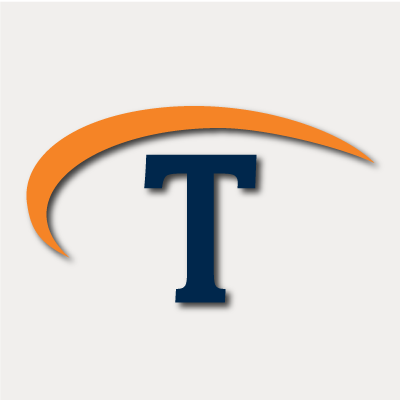 Technologent is a women-owned, WBENC-certified and global provider of edge-to-edge Information Technology solutions and services for Fortune 1000 companies. With our internationally recognized technical and sales team and well-established partnerships between the most cutting-edge technology brands, Technologent powers your business through a combination of Hybrid Infrastructure, Automation, Security and Data Management: foundational IT pillars for your business. Together with Service Provider Solutions, Financial Services, Professional Services and our people, we're paving the way for your operations with advanced solutions that aren't just reactive, but forward-thinking and future-proof.