Technologent's Business Automation Executive, Kevin Buckley, was recently interviewed by Channel Futures. Buckley explains his role as "Business Automation Executive" and his overall perspective of the automation landscape. In his opinion, not many traditional partners have gotten into the market. Yes, plenty of pure-play RPA partners exist, but a massive space exists for partners that can cross-sell RPA with infrastructure reselling, IT services or telecom brokerage.
To view the original interview, please see here: https://www.channelfutures.com/best-practices/looking-to-expand-your-customer-base-sell-rpa-solutions
Looking to Expand Your Customer Base? Sell RPA Solutions
Partners can break open robust cross-selling opportunities by adding robotic process automation (RPA) solutions to their portfolio.
Take Kevin Buckley's word for it. He serves as a global account manager for the Irvine, California-based VAR Technologent. But as of last year he has added the role "business automation executive" to his profile. Technologent drives approximately 70% of its business through infrastructure sales, and Buckley manages hundreds of accounts that started with an infrastructure conversation. However, Buckley realized he needed to change his approach if he wanted to drive new business.
Although Buckley sells a great deal of infrastructure to existing, he said he was struggling to land new accounts. In many cases, potential customers were already working with partner that sold them products from vendors like Cisco and Dell EMC. Add to that constrained IT budgets, and Buckley wasn't seeing much room to grow.
So What's RPA?
RPA provides a bot that automates keyboard-oriented tasks. The RPA bot fills out forms, sets appointments or performs contact center functions. Buckley said RPA takes over the "error-prone, repetitive, mind-numbing" tasks that unnecessarily consume workers' time.
"It frees them up from the mundane things and allows them to focus their day either providing better customer service and adding value back to the business," Buckley said.
It's worth delineating how AI, RPA and hyper-automation differ. While RPA automates keyboard-oriented functions, artificial intelligence (AI) connects legacy applications to automate business workflow/processes. Hyper-automation combines RPA and AI and adds governance, audit capabilities, security and process automation.
But Buckley said most companies start with basic RPA. They see if automating tasks provides them decent return on investment and go from there. But that's the problem for most RPA customers. They've bought a license from a company like UiPath or Automation Anywhere but don't know what to do with the license. Buckley said it reminds him of ServiceNow's early adoption phase 3-4 years. Companies are grabbing licenses but possess neither the expertise nor a plan.
Partners can enter the picture to provide the missing structure.
"[Customers] can't just do this ad hoc. You have to have an overarching plan to deploy this," Buckley said.
In addition to providing a plan, partners provide value by helping the buyers identify relevant use cases that will in turn drive executive sponsorship and employee buy-in.
And Buckley said the floodgates open once the C-level sees those use cases. Observing the cost savings RPA provides– at times exceeding eight figures – more than convinces leadership to invest in the technology.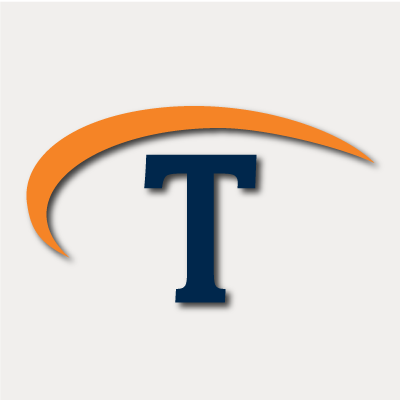 Technologent is a Women Owned, WBENC Certified and Global Provider of Edge-to-Edge Information Technology solutions and services for Fortune 1000 companies. We help our clients outpace the new digital economy by creating IT environments that are agile, flexible, efficient, transparent and secure. Without these characteristics, companies will miss the opportunity to optimally scale. Technologent mobilizes the power of technology to turn our clients' vision into reality, enabling them to focus on driving innovation, increasing productivity and outperforming the market.