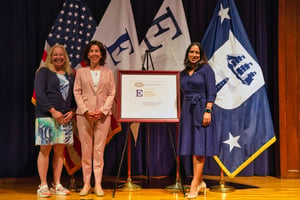 Jul 13, 2022 - U.S. Secretary of Commerce Gina Raimondo hosted the 61st President's "E" and "E Star" Awards ceremony at the Herbert C. Hoover Building, where she presented Technologent and 18 other U.S. organizations with the President's "E" or "E Star" Award. The "E" and "E Star" awards are the highest recognition a U.S. entity can receive for making a significant contribution to the expansion of U.S. exports. Of the 19 recipients, 14 are small and-medium-sized businesses and 5 are manufacturers. This year's recipients come from 15 different states.
In her official remarks during the ceremony, Secretary Raimondo stated, "Today's E Awards winners contributed to nearly a billion and a half dollars of exports in goods and services from 2018 through 2021. Exporting world-class American products overseas isn't just essential for our domestic economy, it's also vital for our global economic competitiveness.
"Strengthening our domestic supply chains and increasing our engagement with international markets are critical to our economic recovery. That's why we're doing everything we can at the Commerce Department to promote American businesses and products globally. I'm thrilled to recognize the achievements of this year's recipients for showcasing the innovation and dynamism that is characteristic of America's private sector," said Raimondo.
"E Star" Award for Exports
Three companies received the "E" Star Award for Exports, which recognizes previous "E" Awardees that have reported four years of additional export growth.
Beekley Medical, Bristol, Connecticut
Grand-Rock Company Inc, Painesville, Ohio
Technologent, Irvine, California
Companies are nominated for "E" Awards through the U.S. and Foreign Commercial Service office network, located within the U.S. Department of Commerce's International Trade Administration. Record years of successive export growth and an applicant's demonstration of an innovative international marketing plan that led to the increase in exports is a significant factor in selecting the overall winners.
About the "E" Awards
In 1961, President Kennedy signed an executive order reviving the World War II "E" symbol of excellence to honor and provide recognition to America's exporters. Criteria for the award is based on four years of successive export growth and case studies which demonstrate valuable support to exporters resulting in increased exports for the company's clients.
For more information about the "E" Awards and the benefits of exporting, please visit: http://www.export.gov.
For full remarks from U.S. Secretary of Commerce Gina Raimondo, please visit: https://www.commerce.gov/news/speeches/2022/07/remarks-us-secretary-commerce-gina-raimondo-presidents-e-awards-ceremony
About Technologent
Technologent is a Global Provider of Edge-to-Edge Information Technology Solutions and Services for Fortune 1000 companies. We offer a unique blend of business practices that are aligned to solve for top CIO concerns. Our core competencies focus on data center infrastructure, business continuity, data protection, service automation and orchestration, continuous intelligence, monitoring, connectivity, collaboration and cybersecurity. These practices are supported by our professional services, digital transformation services and financial services offerings. By providing custom solutions and services designed to fit your business needs, we enable your organization to be more agile, responsive and competitive. Technologent empowers your company to ascend to the next level in IT.
Headquartered in Irvine, CA, Technologent has offices throughout the US and proudly serves clients around the world. When partnering with Technologent, organizations benefit from the highest caliber of professionals, committed to delivering exceptional business outcomes backed by unmatched service and support.
Technologent is a trademark of Thomas Gallaway Corporation in the United States and other jurisdictions.
Media Contact
Lee Yates
Technologent
949-716-9500 #1033
lee.yates@technologent.com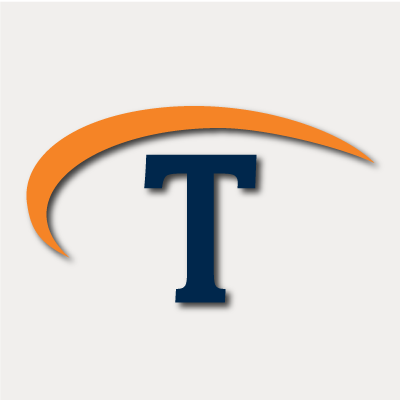 Technologent is a women-owned, WBENC-certified and global provider of edge-to-edge Information Technology solutions and services for Fortune 1000 companies. With our internationally recognized technical and sales team and well-established partnerships between the most cutting-edge technology brands, Technologent powers your business through a combination of Hybrid Infrastructure, Automation, Security and Data Management: foundational IT pillars for your business. Together with Service Provider Solutions, Financial Services, Professional Services and our people, we're paving the way for your operations with advanced solutions that aren't just reactive, but forward-thinking and future-proof.