There's no question that the cloud can deliver significant business and IT benefits, including reduced capital outlays, operational simplicity, and easier access to applications and data. However, many organizations make the mistake of focusing on those benefits without developing a sound strategy or giving adequate consideration to the impact of cloud migration.
As an initial step, the IT team should analyze existing applications and workloads to determine which ones are good candidates for migration. Some will need to stay on-premises due to performance, security or compliance requirements. Those with legacy architectures will not deliver the greatest value if they're transferred to a cloud platform in a "lift-and-shift" strategy, and are best re-engineered or replaced with cloud-native applications.
After identifying candidate workloads, the IT team should prioritize them based upon their importance to the organization and the cost, time and difficulty of the migration. It's best to start small with a limited set of applications in order to see some initial success. Save the mission-critical applications to last, after the IT team has gained confidence in the cloud migration process.
Measuring Success
It's important to establish a data-driven business case for migrating each target workload to the cloud. Moving to the cloud without a clear objective and a path to achieving it is a recipe for failure.
Cost savings is a common and legitimate reason for moving to the cloud, but many organizations fail to adequately measure total cost of ownership. In the Flexera 2022 State of the Cloud Report, survey respondents estimated that 32 percent of their cloud spend is wasted, up from 30 percent the previous year. Flexera's analysts say that number is likely higher because organizations tend to underestimate cloud waste.
Subscription-based pricing can add up over time, and increase as data volumes grow and more users are added. It's also important to include migration expenses and internal costs of reallocating resources in order to get a clear picture of cloud costs.
Some organizations look to streamline IT operations by moving to the cloud, but they should keep in mind that there will be a steep learning curve. IT administrators will need cloud training, and many operational processes will have to be adapted. This can reduce or delay the ROI of the cloud strategy.
Managing Risk
The next step is to select the right cloud provider, and get the right service-level agreements (SLAs) in place. Often, organizations pay too little attention to SLAs and other contractual details, which can create tension with the service provider and increase risks. At a minimum, look for:
Adequate availability and performance levels to meet business and application requirements
Adherence to security best practices and regulatory requirements
Backup and disaster recovery processes and responsibilities
The level of support to be provided and any associated costs
Cost and difficulty of adding or subtracting services
Consequences of the service provider's breach of the SLA contract
Cloud migration can also create friction with existing staff — cultural changes are often an impediment to successful cloud adoption. IT operational teams focus on reducing risks, and moving some workloads to the cloud can be risky. IT leaders should recognize and address legitimate concerns to get everyone on board.
The cloud represents a new technology paradigm that comes with a different set of considerations and risks than other IT initiatives. The most common mistake organizations make is to begin cloud migration without thorough planning. Technologent can help you assess your existing infrastructure, define your business goals and develop an effective cloud migration strategy that will maximize success.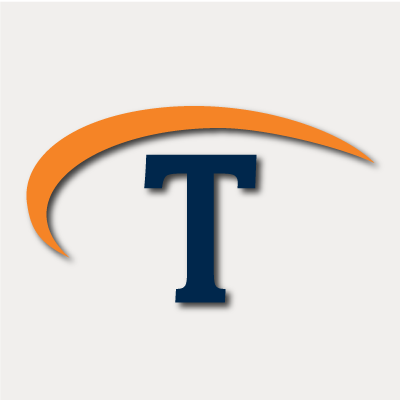 Technologent is a women-owned, WBENC-certified and global provider of edge-to-edge Information Technology solutions and services for Fortune 1000 companies. With our internationally recognized technical and sales team and well-established partnerships between the most cutting-edge technology brands, Technologent powers your business through a combination of Hybrid Infrastructure, Automation, Security and Data Management: foundational IT pillars for your business. Together with Service Provider Solutions, Financial Services, Professional Services and our people, we're paving the way for your operations with advanced solutions that aren't just reactive, but forward-thinking and future-proof.