Two complementary forces are driving the continued uptake of software-defined WAN (SD-WAN) solutions. One is the cloud — SD-WAN enables more efficient cloud access by eliminating the need to backhaul Internet traffic from branch locations through the corporate data center. Branch locations can use more flexible, cost-efficient direct Internet connections without sacrificing security or reliability.
The continued shift toward edge computing is also influencing the adoption of SD-WAN. Organizations are pushing out applications and data to the network edge to reduce bandwidth demands while improving performance. SD-WAN facilitates edge computing by optimizing the flow of traffic between branch locations, the corporate data center and multiple clouds.
SD-WAN also supports the SD-branch model, which brings centralized control over various branch networking functions. SD-branch also incorporates automation and orchestration features to accelerate edge deployments, streamline operations and improve the user experience.
What Is SD-WAN?
SD-WAN uses software-defined principles to enable a hybrid network that might include broadband, MPLS and LTE cellular. Rather than having a single active network and a backup connection, all links are active, and traffic is routed automatically across the best connection based upon network conditions and application requirements. IT only has to define and prioritize various types of traffic and routing policies instead of constantly reconfiguring devices.
Organizations can dynamically mix and match connectivity options to control costs, optimize traffic and improve application performance. This is particularly critical for branch locations that are heavily dependent on cloud-based applications. SD-WAN also enhances security by enabling network segmentation and encrypting WAN traffic.
What Is SD-Branch?
SD-branch is a unified, software-defined platform for LAN, WAN, Wi-Fi and security services. It enables organizations to deploy network infrastructure to branch locations without necessarily sending skilled IT staff to each remote site. This enables faster branch rollouts while reducing costs and IT operational overhead.
Centralized, cloud-based management of all branch nodes enables administrators to add new users, devices and applications, implement policy-based controls for security and Quality of Service (QoS), and quickly identify and troubleshoot problems. Best-in-class SD-branch solutions fully integrate management of the various network elements and incorporate automation and orchestration features. This provides end-to-end visibility, simplifies operations and further improves security and QoS.
The Intersection of SD-WAN and SD-Branch
Recognizing the value of SD-branch, some SD-WAN vendors are bringing multiple, virtualized network functions onto a single device. This reduces the "branch stack" and makes it easier and cheaper to deploy and manage connectivity and security for remote locations. SD-branch capabilities also enhance SD-WAN's policy-based routing by providing the context of what's happening in the branch LAN.
SD-branch solutions typically include next-generation firewalls that intelligently filter data and control the type of connection data travels over when leaving the branch network. Some solutions also feature network access controls that provide role- and location-based user authentication and require a minimum acceptable security posture for all devices connecting to the network.
Conclusion
SD-WAN improves WAN reliability and performance through policy-based automation and centralized visibility and control. SD-branch provides the same benefits across all branch networking and security services, reducing complexity and creating a more agile branch environment.
Together, SD-WAN and SD-branch facilitate cloud access and edge computing across the distributed enterprise. Contact Technologent's networking experts to discuss how these technologies can benefit your operations.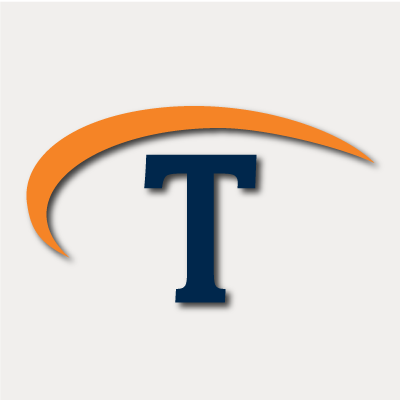 Technologent is a women-owned, WBENC-certified and global provider of edge-to-edge Information Technology solutions and services for Fortune 1000 companies. With our internationally recognized technical and sales team and well-established partnerships between the most cutting-edge technology brands, Technologent powers your business through a combination of Hybrid Infrastructure, Automation, Security and Data Management: foundational IT pillars for your business. Together with Service Provider Solutions, Financial Services, Professional Services and our people, we're paving the way for your operations with advanced solutions that aren't just reactive, but forward-thinking and future-proof.