In a previous post, we discussed the primary benefits delivered by software-defined networking (SDN), including simplified management, improved business agility, reduced capital and operational costs, and centralized security. Because the control plane is separated from the data plane, all network policies and applications can be centrally programmed and managed through a single controller.
SDN uses automation and orchestration to provision, configure and allocate network resources, which eliminate the time-consuming, manual process of programming each network device, one by one, according to vendor-specific protocols. Traditional models are incapable of meeting the dynamic needs of today's data centers and dispersed workforces. SDN is highly scalable and provides the flexibility required to support bring-your-own-device policies and the on-demand nature of cloud services.
Another key driver behind the emergence of SDN is big data, which strains network resources and slows processing speeds. A more intelligent network facilitates more efficient communication between servers to accelerate the processing of big data. A study from IBM and Rice University found that network-aware applications can reduce the duration of critical big data operations by 70 percent. These performance gains make SDN even more appealing for organizations looking to accelerate the process of extracting business value from big data.
Open-source standards have begun to take shape in the SDN market as organizations seek to break free from vendor lock-in. In fact, a stronger push for collaboration, transparency and vendor-agnostic solutions has led some experts to predict that open-source standards will soon become an SDN requirement. The three primary open-source standards in the SDN market are:
OpenFlow. Rather than using vendor software installed on every switch to control how traffic is routed, OpenFlow allows for communication between a single SDN controller and all network switches. Open-source standards for SDN are largely based on OpenFlow, which is widely recognized as the first SDN-specific standard.
OpenDaylight. This collaborative initiative, which includes an industry-accepted framework of code and blueprints, was developed by the Linux Foundation to encourage innovation and adoption of SDN.
OpenStack. Believed by many experts to be the future of cloud computing, this free-open-source cloud software solution is designed to simplify the process of creating public and private clouds.
The SDN controller is an application that uses these open-source standards to manage traffic flow in an SDN environment. When choosing an SDN controller, make sure it can pre-populate flow tables and process flow table entries to prevent performance degradation. Look for a controller with redundancy features that enable the controller to support multiple network paths and segment traffic across multiple links. Some SDN controllers have more pre-installed applications than others, so look for an SDN controller with the functionality that meets your business requirements. Finally, the SDN controller should be able to support sophisticated, enterprise-grade security solutions.
Organizations considering a shift to SDN need to realize that open-source standards are evolving and should closely monitor this process. SDN isn't just a matter of using new equipment and software. It's a new approach to networking and computing, so IT teams need to prepare for this new model in terms of both technology management and personnel management. A phased approach to SDN approach is usually best. Talk to colleagues from other organizations that have adopted SDN and learn from their experiences.
Let Technologent help you assess your business requirements and develop an SDN strategy that provides you with the agility and flexibility to meet the needs of the modern enterprise and take your business forward.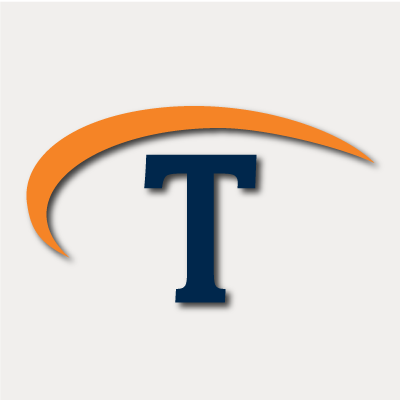 Technologent is a women-owned, WBENC-certified and global provider of edge-to-edge Information Technology solutions and services for Fortune 1000 companies. With our internationally recognized technical and sales team and well-established partnerships between the most cutting-edge technology brands, Technologent powers your business through a combination of Hybrid Infrastructure, Automation, Security and Data Management: foundational IT pillars for your business. Together with Service Provider Solutions, Financial Services, Professional Services and our people, we're paving the way for your operations with advanced solutions that aren't just reactive, but forward-thinking and future-proof.