Recent research from Forrester indicates that Platform-as-a-Service (PaaS) adoption is expected to continue growing this year and beyond as organizations seek to accelerate the development and delivery of applications. In fact, at a recent conference, a Forrester analyst cited a study that said half of Fortune 500 companies are using the Pivotal Cloud Foundry PaaS solution.
Pivotal Cloud Foundry is an open-source, PaaS solution that makes it possible to continuously deliver any application to any cloud through a single platform. Cloud Foundry is the PaaS market leader with 35 percent of deployments, ahead of solutions from Microsoft, Oracle, Amazon Web Services and Google.
According to research from the Cloud Foundry Foundation, the solution's cross-platform flexibility is appealing to both organizations and developers. Six in 10 Cloud Foundry users rated cross-platform flexibility as "very important," and another 28 percent said it's "important."
With a 500:1 developer-to-operator ratio, Pivotal Cloud Foundry can perform zero-downtime deployments and run on any cloud to maximize operator efficiency. Pivotal offers support and maintenance for the entire platform, including the operating system, runtimes and development frameworks. Automation makes it easy to operate fleets of servers, and custom code can be deployed continuously without human intervention. Run applications in the cloud or the data center and shift workloads to different environments as needed. Pivotal Cloud Foundry updates itself, including the embedded operating system, with no downtime.
Pivotal Cloud Foundry's comprehensive, built-in security capabilities reduce risk across your application portfolio. Address vulnerable software with no downtime by applying patches as soon as they become available. Data is encrypted at rest and in transit. Container-to-container networking ensures the network fabric supports firewall rules at the application level to give you more control over application-to-application traffic.
Pivotal Cloud Foundry's built-in availability keeps your applications stable and scalable in multiple clouds, even in challenging conditions. With redundancy and resiliency across four layers of the stack – monitored processes, health management for application instances, health management for virtual machines and availability zones – Pivotal Cloud Foundry can continue to serve traffic if any layer fails.
Pivotal recently announced a major, three-pronged expansion of Pivotal Cloud Foundry. Its portfolio of modern runtimes accelerates feature delivery to increase developer productivity. Choose from Pivotal Function Service, Pivotal Container Service or Pivotal Application Service, and use your preferred toolchain and runtimes.
Cloud Foundry will now include Pivotal Functions Service, a new serverless computing product that developers can use to trigger activity based on data from users and messaging systems. Engineers build small snippets of code, called functions, which are executed based on specific activity, enabling software to respond intelligently to users and data.
The new Pivotal Container Service, developed in conjunction with VMware and Google Cloud, helps organizations run the Kubernetes container tool in the data center or public cloud. The new Pivotal Application Service has been upgraded to include the Healthwatch operational dashboard, integration with NSX-T from VMware, and first-class support for Windows Server 2016 containers.
PaaS is taking off, and Pivotal Cloud Foundry is the dominant software platform in this space. Let us show you how the latest release of Pivotal Cloud Foundry provides a unified platform to support all your applications in any environment.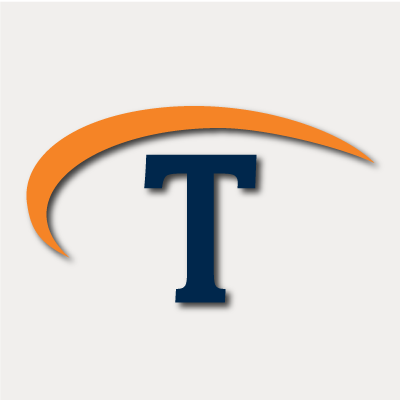 Technologent is a Women Owned, WBENC Certified and Global Provider of Edge-to-Edge Information Technology solutions and services for Fortune 1000 companies. We help our clients outpace the new digital economy by creating IT environments that are agile, flexible, efficient, transparent and secure. Without these characteristics, companies will miss the opportunity to optimally scale. Technologent mobilizes the power of technology to turn our clients' vision into reality, enabling them to focus on driving innovation, increasing productivity and outperforming the market.