Gartner predicts that hyper-converged infrastructure will continue to be the fastest-growing segment of the integrated systems market, claiming 24 percent of the market by 2019. Most discussions about hyper-converged infrastructure focus on the integration of hardware components, but software is the real star of the show.
This is evident in Gartner's definition of hyper-converged infrastructure. According to Gartner, hyper-converged infrastructure is "a platform offering shared compute and storage resources, based on software-defined storage, software-defined compute, commodity hardware and a unified management interface." Hardware is commoditized, and software is the primary driver of value.
In fact, it's the software-defined approach that distinguishes hyper-converged infrastructure from converged infrastructure. With converged infrastructure, all components are pre-integrated and centrally managed through a single hardware bundle, but they can still be separated and used individually. With hyper-converged infrastructure, software is used to define and tightly integrate core infrastructure components along with additional capabilities such as data optimization. This functionality is separated from physical hardware and controlled through software, so all components must stay together to work properly.
Nutanix has partnered with several industry-leading hardware vendors, offering customers flexibility and choice when deploying the Nutanix Enterprise Cloud Platform. The software originally ran on Dell EMC and Lenovo hyper-converged infrastructure appliances, and Nutanix announced last year that its software would also run on Cisco Unified Computing System (UCS) C-Series Servers. Nutanix software enables organizations using appliances from these vendors to take advantage of public cloud benefits without giving up the security and control of on-premises infrastructure. Cisco customers can combine Nutanix software and Cisco's Application Centric Infrastructure to build a software-defined network and data center.
Earlier this year, Nutanix responded to growing demand for even greater flexibility by making its software available for deployment on HPE ProLiant rackmount servers, Cisco UCS B-Series blade servers and IBM Power Systems. In addition, the Nutanix Enterprise Cloud Platform will soon be available as a Nutanix-branded or OEM-branded appliance. Organizations will also be able to install it on qualified, third-party x86 platforms. This gives enterprises an even larger choice of hardware platforms while allowing them to maintain a consistent operating environment.
Nutanix also introduced the Nutanix Go program, a new cloud consumption model that delivers cloud infrastructure with flexible scaling. Nutanix Go allows organizations to move away from long-term capital budget commitments and use operating budgets with highly flexible terms to build and scale their cloud environments. Scale up to meet peak demand and scale back down to reduce expenses instead of being locked into multiyear refresh cycles or moving to a public cloud. The new Nutanix Go model reduces financial risk and provides greater agility, allowing organizations to make smarter, more accurate IT investment decisions.
Hyper-converged infrastructure adoption is on the rise because it offers flexibility, cost-optimization, resilience, management simplicity, high availability and performance for modern business applications. Nutanix software is making it possible for more organizations to focus on applications and services instead of managing hardware.
Technologent is an authorized Nutanix Partner. Let us help you plan and build a software-defined, hyper-converged infrastructure using your choice of hardware and software from Nutanix.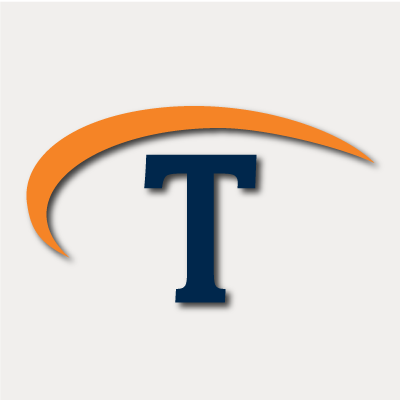 Technologent is a women-owned, WBENC-certified and global provider of edge-to-edge Information Technology solutions and services for Fortune 1000 companies. With our internationally recognized technical and sales team and well-established partnerships between the most cutting-edge technology brands, Technologent powers your business through a combination of Hybrid Infrastructure, Automation, Security and Data Management: foundational IT pillars for your business. Together with Service Provider Solutions, Financial Services, Professional Services and our people, we're paving the way for your operations with advanced solutions that aren't just reactive, but forward-thinking and future-proof.