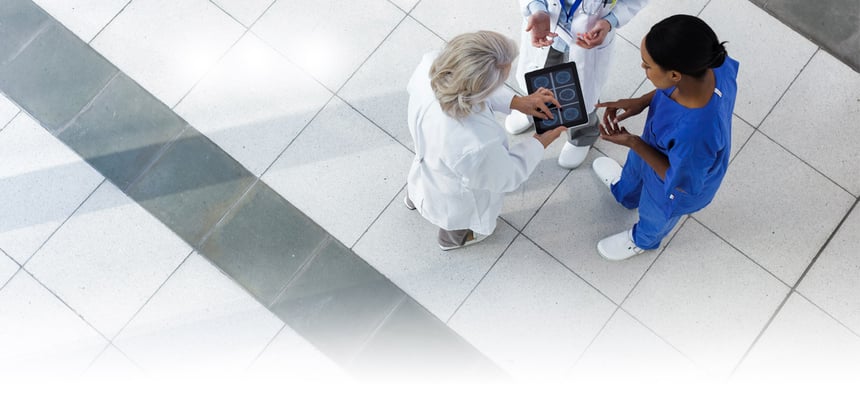 Healthcare is one of those ancient industries that rarely experiences innovation that truly shakes everything up. But with more patient interactions moving digital, hospitals and other organizations are doing the best they can to keep with the times, and it seems to be working.
Healthcare in a nutshell
The sector rooted in science is becoming a bit more technical with increased reliance on electronics and other forms of technology. Rising costs associated with nearly every aspect of the patient cycle are forcing organizations to look at different ways of treating them, while on the other hand, information and data has become a point of contention for both sides of the table.
This all adds up to a greater need for operational flexibility and more pressure on the IT infrastructure—all while trying to fuel innovation in healthcare IT solutions and treat patients at the same time. Suffice it to say, there's a lot going on. But the progress being made so far is a testament to the industry's ability to succeed even in light of some of the starker challenges it has faced.
At the heart of all this?
Virtualized storage environments like SAP HANA S/4.
According to Med City News, the company now supports 6,000 healthcare organizations and is at the heart of driving important innovations. With fast processing speeds and a greater need for data analysis, as well as a growing storage requirement, HANA is helping these facilities enter the digital era with ease—and it's all providing some great improvements along the way.
SAP Fueling Innovation
At the core of this technological adaption is the idea the patient doesn't have to be in the office anymore. Mercy Hospital in St. Louis is a $54 million hospital missing one key component—beds. According to CNN, this is just one of many organizations taking the virtual approach, where doctors treat patients over a webcam.
To do this effectively on a wide scale though, an efficient network infrastructure needs to be in place. Should a physical data center suffer any damage or go offline unexpectedly, hundreds or thousands of patients could be left in the lurch—for those who are older or more at-risk, this is a major concern.
Virtualized environments like SAP HANA provide the data transfer speed and security necessary to accomplish an advantageous venture such as this. It's also clearing the way to research and development into several other areas. Healthcare IT News reported that medical device cybersecurity is gaining steam due to the increased threat of cyberattacks. Another sector of the industry gaining steam is wearable trackers, or RFID chips, that can alert hospital administration if a patient is ill, or has wandered away from the area of the building they should be. All of these are promoting a safer medical experience than was previously imagined.
Some exciting changes are approaching the healthcare industry, all of them powered by highly modern and efficient data networks. With the recent improvements SAP HANA has made, it'll be interesting to see what's in store next for the healthcare industry, as well as SAP Partner companies like Technologent.