Most organizations have adopted some form of cloud services, from common Software-as-a-Service (SaaS) applications to "cloud first" infrastructures. Cloud services can deliver significant business and IT benefits, but many organizations have yet to realize the full value of their cloud investments. They often approach the cloud as just another IT project without addressing the distinct skills and disciplines it requires.
The Open Alliance for Cloud Adoption (OACA) developed its Cloud Maturity Model (CMM) to help organizations define and optimize their journey to the cloud. Whether in the early stages of cloud use or well along the path to implementation, organizations can use the CMM to assess their current maturity level and develop a plan for achieving their desired results. The CMM also provides a roadmap for elevating cloud maturity and establishing priorities for cloud adoption and use.
The CMM comprises four distinct phases:
Project
In the earliest phase, organizations have limited knowledge of cloud platforms and services and low confidence in their ability to utilize the cloud. They lack executive support for cloud investments, and purchasers are unsure which services to buy. Cloud projects have unclear ownership and limited direction.
Targeted outcomes in this phase include closing skills gaps and overcoming resistance to cloud adoption. Increased confidence helps gain executive buy-in and funding, and project strategies are better defined.
Foundation
Once organizations overcome the initial hurdles to cloud adoption, they enter the Foundation phase. The objective in this phase is to move from project-based tactics to a more strategic approach to cloud adoption.
That's easier said than done. Organizations in this phase typically lack an overarching transformation plan or designated resources for developing cloud architectures, policies and operational models. Cloud costs, management, security and compliance are major concerns.
Foundation phase objectives include developing a detailed plan encompassing people, process and technology, and following best practices for cloud adoption and management. Financial modeling helps determine the total cost of ownership of the cloud environment.
Migration
Cloud migration is often more challenging than organizations expect. They find it difficult to identify the right applications and workloads to move to the cloud, and execute a migration plan that maximizes success and minimizes business disruption.
In this phase, organizations should focus on developing a strategy for efficient, cost-effective migration that meets well-defined metrics for business and IT outcomes. They should also begin implementing management and governance strategies to ensure long-term success.
Optimization
Organizations that are using the cloud strategically should implement processes for continual optimization. This should encompass costs, applications, and service procurement and delivery, with a focus on customer satisfaction.
Expense management is a key component of optimization, ensuring that the organization implements the right cloud services at the right cost. Automation also comes into play, enabling the organization to reduce reliance on manual processes and enable more efficient and consistent service delivery.
How Technologent Can Help
Technologent's Cloud and Automation Practice delivers a comprehensive suite of solutions and services to help organizations progress through the CMM framework. We are an authorized provider of industry-leading public cloud platforms, and provide professional services encompassing cloud and automation technologies.
We help customers in the early phases of cloud maturity select the most appropriate cloud platforms and licensing/subscription models. We then identify applications for cloud migration, map critical dependencies and define processes for full-lifecycle management. We also address cybersecurity and ongoing deployment.
As customers increase their cloud maturity, we focus on performance, reliability, cost optimization and operational excellence. We also assist in implementing tools to automate the entire cloud deployment and management pipeline. Everything is monitored and measured to enable continuous improvement.
Contact us to learn how our Cloud and Automation services can elevate your cloud maturity.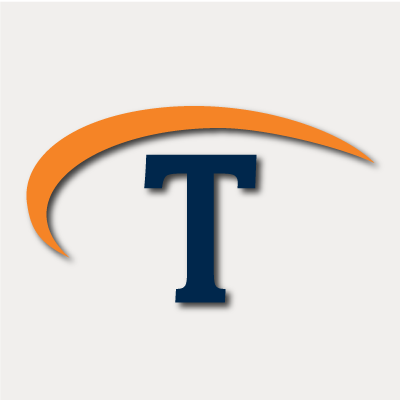 Technologent is a women-owned, WBENC-certified and global provider of edge-to-edge Information Technology solutions and services for Fortune 1000 companies. With our internationally recognized technical and sales team and well-established partnerships between the most cutting-edge technology brands, Technologent powers your business through a combination of Hybrid Infrastructure, Automation, Security and Data Management: foundational IT pillars for your business. Together with Service Provider Solutions, Financial Services, Professional Services and our people, we're paving the way for your operations with advanced solutions that aren't just reactive, but forward-thinking and future-proof.