"Fool me once, shame on you; fool me twice, shame on me."
With cyber threats on the rise, that adage about the importance of learning from your mistakes is increasingly relevant. The average cost of data breaches continues to skyrocket for organizations of all sizes. However, recent studies reveal that victimized companies are likely to be attacked again and again if they don't take decisive action to shore up cybersecurity deficiencies.
According to a new global survey conducted by Techaisle, midmarket firms experiencing a cybersecurity breach incur an average of $28.6 million in costs related to lost data, lost productivity and mitigation efforts. Other consequences include reputational damage, loss of customer trust and regulatory compliance violations.
Meanwhile, IBM's annual data breach report finds that more than half of organizations experiencing a breach choose not to increase their IT security investments. That is an incredibly poor strategy. A third recent study, commissioned by the Cymulate security firm, finds that 67 percent of companies experiencing a breach are attacked again within a year. Disturbingly, 10 percent were breached 10 or more times within one year. Unsurprisingly, subsequent attacks tend to target the same vulnerabilities that were previously exploited.
Budget and Staffing Issues
Why do companies stand pat even after a breach has exposed security shortcomings? It's not a matter of indifference — 100 percent of the midmarket firms surveyed by Techaisle rank IT security as a top priority. Typically, they simply lack the resources to effectively address vulnerabilities with more robust security measures.
The ongoing IT talent shortage plays a role. According to the 2022 (ISC)² Cybersecurity Workforce Study, 70 percent of organizations report they do not have enough cybersecurity employees to effectively defend their critical assets. Almost three-quarters (74 percent) acknowledge that these staffing deficits increase their risk of an attack.
These factors are driving increased adoption of managed security services. In the Techaisle survey, 72 percent of the companies reported they are working with managed security service providers (MSSPs). Partnering with an MSSP gives them cost-efficient access to a broad range of expertise, tools and services that might otherwise be beyond their reach.
MSSPs maintain a deep bench of specialists with certified expertise across a broad scope of security-specific services. In addition to common services such as monitoring and managing firewalls, VPNs, endpoints, antivirus and intrusion detection, leading providers offer a range of advanced services. Examples include device configuration and deployment, real-time threat intelligence, continuous threat detection and analysis, and advanced reporting.
Implementing Zero Trust
Leading providers also have the manpower, expertise and toolsets to facilitate the transition to a Zero Trust framework. Zero Trust requires continuous verification of users, devices, and network elements before granting access to resources. Top providers can ensure the seamless integration of various security technologies, including multifactor authentication, identity and access management, encryption and network segmentation. They can also continuously monitor and manage the system to identify and respond rapidly to threats.
MSSP arrangements deliver important cost benefits as well. Working with a provider reduces the need to invest in security appliances, software and in-house skill sets. Additionally, MSSPs are able to leverage broad vendor relationships and economies of scale to reduce the cost of comprehensive network security.
Technologent's comprehensive portfolio of IT security services and solutions is designed to protect customers' entire digital environment, from endpoints to the cloud. If current threat levels and skills shortages are creating unacceptable risk for your organization, give us a call. We'd welcome the opportunity to demonstrate how we can reduce your risk of repeated attacks.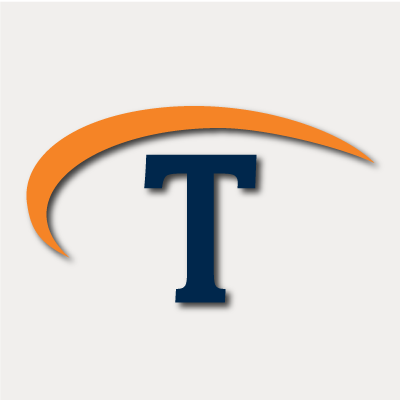 Technologent is a women-owned, WBENC-certified and global provider of edge-to-edge Information Technology solutions and services for Fortune 1000 companies. With our internationally recognized technical and sales team and well-established partnerships between the most cutting-edge technology brands, Technologent powers your business through a combination of Hybrid Infrastructure, Automation, Security and Data Management: foundational IT pillars for your business. Together with Service Provider Solutions, Financial Services, Professional Services and our people, we're paving the way for your operations with advanced solutions that aren't just reactive, but forward-thinking and future-proof.