When considering how IT has evolved over the past eight decades, it's easy to focus on changes in hardware. Room-size mainframes gave way to minicomputers and PCs. Today, most of us carry computing devices that are orders of magnitude more powerful than early IBM systems.

But hardware is only part of the story. Just as compelling is the shift in mindset regarding the IT environment.
"Big iron" was literally and figuratively walled off from the rest of the business. These machines were kept in climate-controlled rooms and run by a small number of people who understood their mysteries. They were fed problems to solve, numbers to crunch, transactions to process. Few people interacted with them.
The PC democratized IT, bringing computing power to everyone's desk. Smartphones and tablets have "consumerized" it, giving the average person access to powerful applications. This has changed users' perceptions about technology and how organizations approach their IT strategy and operations.
A New Dynamic
The COVID-19 pandemic has accelerated this trend. The term "workplace" no longer refers to a physical location where employees work for a specific number of hours. Because work now takes place anywhere, employees need seamless connectivity that enables them to share knowledge and work collaboratively. They also expect the kind of user experience they enjoy with their personal devices.
Problem is, the traditional approach to IT does not support this new paradigm. In many organizations, applications and data reside still locally on company-issued devices. Organizations struggle to enable anytime, anywhere access and provide proactive support focused on the user experience. Support tends to be reactive, with service-level agreements driven by device and application uptime.
To meet today's demands, organizations need to transition from a device-centric to a user-centric approach to IT. They also need to consolidate disparate communication platforms and optimize the value of cloud-based tools to create a consistent user experience.
IT Spending Trends
These challenges were reflected in the Enterprise Strategy Group (ESG) 2021 Technology Spending Intentions Survey. ESG asked organizations to identify their most important objectives for digital transformation. More than half (56 percent) said their goal was to become more operationally efficient. This requires end-to-end visibility and single-pane-of-glass administration across the distributed IT environment. IT teams also need tools that enable them to better provision, manage and secure an ever-increasing number of endpoints.
Another 49 percent of ESG survey respondents were focused on adopting platforms and processes that enable users to interact and collaborate more effectively. Organizations need cloud-based tools that support seamless collaboration across geographically dispersed teams, customers and business partners. This requires a strategic approach involving key stakeholders to maximize user adoption and ROI.
How Technologent Can Help
Technologent has the expertise and experience to help organizations create a user-centric environment. The right approach helps empower users to work seamlessly and securely across any device and to connect, collaborate and communicate more effectively.
Technologent can also help optimize IT operations and support through automation and full-lifecycle management of IT assets. We help organizations address risks, opportunities and technology updates across the IT lifecycle, and optimize the user experience through personalized services and data analytics.
Now, more than ever, IT is the driving force behind business success. It has evolved from a computational, transactional paradigm to one focused on engagement and interaction. Business depends upon access to data and the ability of knowledge workers to communicate and collaborate. Technologent is here to help organizations meet these new demands and transition to a user-centric approach that drives productivity and competitive advantages.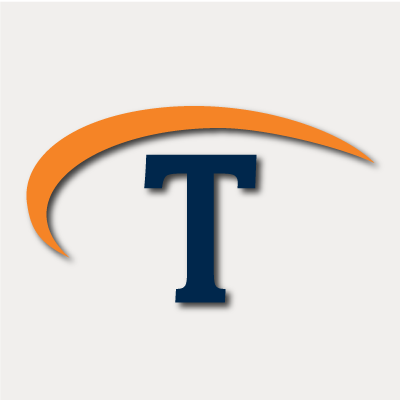 Technologent is a Women Owned, WBENC Certified and Global Provider of Edge-to-Edge Information Technology solutions and services for Fortune 1000 companies. We help our clients outpace the new digital economy by creating IT environments that are agile, flexible, efficient, transparent and secure. Without these characteristics, companies will miss the opportunity to optimally scale. Technologent mobilizes the power of technology to turn our clients' vision into reality, enabling them to focus on driving innovation, increasing productivity and outperforming the market.