There's no one-size-fits-all for work-from-home technology that is simple, secure, scalable, and accessible for maximum workforce productivity in the COVID-19 era. Global IT Solutions provider Technologent Chief Technology Officer Marivi Stuchinsky explains how SMBs to Enterprises can meet that challenge.
Please view full PR on Yahoo! Finance: https://finance.yahoo.com/news/businesses-overcome-technology-challenges-home-120000759.html

(Irvine, CA) July 28, 2020 — The coronavirus pandemic has forever changed the way all businesses operate via work from home. Global IT Solutions Provider Technologent explains why getting the technology strategy right to meet that evolving status is a major challenge that will decide the future of every company. "Having a remote workforce in whole or in part brings serious digital transformation challenges along with productivity and cost-reduction opportunities," says Technologent Global Chief Technology Officer Marivi Stuchinsky. "There's no going back to the pre-COVID work environment, so companies must have a well-thought-out IT support strategy and implementation plan to survive and thrive in this unfamiliar business landscape."
It's now clear to every business that staff working from home will be a part of their livelihood moving forward, as surveys show:
74 percent of companies expect to permanently shift some employees to remote work.(1)
71 percent say this shift in their workforce will impact future decisions on office space, tech staffing, and overall staffing—including 44 percent who feel they need to acquire new technology solutions/services to meet that need.(2)
This developing landscape defies cookie-cutter methods to the work-from-home scenario as companies consider hybrid mixes of remote and in-office work.(3) But regardless of such a mix, the bigger issue is developing the customized technology and cloud strategy for optimum data security and employee accessibility, connectivity, collaboration and productivity experiences.
Cloud as Remote Workforce Strategy Foundation
Cloud service provider's sales numbers show that the information cloud has a foundational role where applications, app development, collaboration, and access are key.(4) Companies are spending more on cloud infrastructure services than on data center hardware as they move to a cloud first approach.(5)
The bigger questions they face is what technologies are right for creating the ideal productivity and user experience for work from home that delivers optimal data security and access. According to Stuchinsky, many businesses are unprepared for IT hardware-related support needs, including everything from desktop and secure access to data center infrastructure and effective cloud strategies for remote work.
Meeting the technology infrastructure needs of a remote workforce via the cloud is not a simple task. Nor is it without its cost and time challenges. Making these decisions for today and best positioning for what may come tomorrow is difficult for even the largest enterprise. Is it a choice between virtual desktop infrastructure (VDI), virtual private network (VPN), or software defined perimeter (SDP) or a combination of these and other solutions?
Stuchinsky explains that companies will likely need a strategy and implementation partner, like Technologent, to assist internal IT organizations to develop and implement scalable and secure remote workforce solutions based on a mix of technologies and platforms. That requires proven real-world expertise on how these solutions differ and can work together, including how they can:
Secure network connections between user devices that meet user connection needs everywhere
Hide internet-connected infrastructures (like servers, routers, etc.) via cloud hosting(6)
Use VPNS, VDI and SDPs in combination to create a highly granular, scalable and segmented multiple level user access framework
Components that can easily integrate with multi-cloud and hybrid-cloud deployments
Components that can be combined as part of a zero-trust security model through micro segmentation(7)
Meet DevOps and departmental specific needs for secure access and permissions that are constantly evolving
Different Sectors, Different Companies, Different Needs
Different companies and sectors bring different needs, which requires customized remote workforce strategies. From a financial aspect, some companies that have up to 90 percent of their employees working remotely are seeing savings of up to $11,000 per year per person—part-time workers offer savings of as much as $4,000 a year.(8)
Speed, simplicity, scalability, and savings are all major considerations for developing a remote workforce technology approach that has many moving parts.(9) That often requires businesses to have a partner that can create a particular strategy that meets very specific needs today, but can grow to something more tomorrow.
"Many organizations were not prepared to have a holistic cybersecurity strategy for remote users, and they had to create policies and implement security controls quickly. The good news is that most organizations accelerated the move towards single sign-on and multi-factor authentication to shore up their Identity Access Management (IAM) strategy," explained Stuchinsky. "It's critical that these edge-to-edge technology solutions reduce complexity while enabling broad remote connectivity and security that protects company assets and intellectual property. At Technologent, we make this navigation seamless."
About Technologent
Technologent is a Global Provider of Edge-to-EdgeTM Information Technology Solutions and Services for Fortune 1000 companies. They help companies outpace the new digital economy by creating IT environments that are fast, flexible, efficient, transparent, and secure. Without these characteristics, companies will miss the opportunity to optimally scale. Technologent mobilizes the power of technology to turn vision into reality, enabling a focus on driving innovation, increasing productivity and outperforming the market. Visit www.technologent.com
"Gartner CFO Survey Reveals 74% Intend to Shift Some Employees to Remote Work Permanently," Gartner, April 3, 2020, gartner.com/en/newsroom/press-releases/2020-04-03-gartner-cfo-surey-reveals-74-percent-of-organizations-to-shift-some-employees-to-remote-work-permanently2
How are IT Leaders Responding to the Pandemic?, IDG, April 23, 2020, idg.com/how-are-it-leaders-responding-to-the-pandemic/
May Wong. "Stanford research provides a snapshot of a new working-from-home economy," Stanford News, June 29. 2020, news.stanford.edu/2020/06/29/snapshot-new-working-home-economy/
Chris DeRamus. 'The Cloud Is the Backbone of Remote Work, Forbes, June 16, 2020, forbes.com/sites/forbestechcouncil/2020/06/16/the-cloud-is-the-backbone-of-remote-work/#76c695824dc9
Justin Augat. "How COVID-19 has accelerated the move from a 'cloud first' to a 'cloud now' approach," Beta News, May 26, 2020, betanews.com/2020/05/21/cloud-now/
What is a software-defined perimeter? | SDP vs. VPN, Cloudflare, cloudflare.com/learning/access-management/software-defined-perimeter/
Michaela Goss. "SDP vs. VPN vs. zero-trust networks: What's the difference?" TechTarget, June 2020, searchnetworking.techtarget.com/feature/SDP-vs-VPN-vs-zero-trust-networks-Whats-the-difference
Uri Berliner. The Office As We Knew It Isn't Coming Back Anytime Soon. Maybe It's Changed Forever," NPR, April 24, 2020, npr.org/2020/04/24/840397136/the-office-as-we-knew-it-isnt-coming-back-anytime-soon-maybe-it-s-changed-foreve
Salvatore Sinno. "Network perimeter management for the modern age: Four reasons to make the move from VPNs to an SDP, ITProPortal, June 02, 2020, itproportal.com/features/network-perimeter-management-for-the-modern-age-four-reasons-to-make-the-move-from-vpns-to-an-sdp/
###
Media Inquiries:
Heather Somerville Gonzalez
VP, Global Communications & Strategic Alliances
949-522-3018
heather.gonzalez@technologent.com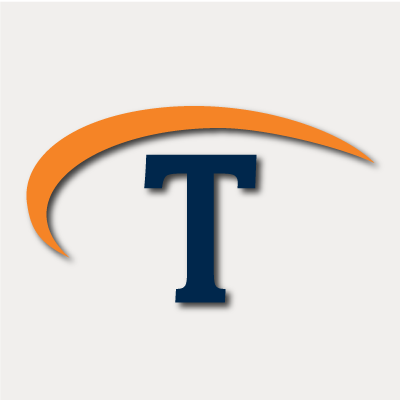 Technologent is a women-owned, WBENC-certified and global provider of edge-to-edge Information Technology solutions and services for Fortune 1000 companies. With our internationally recognized technical and sales team and well-established partnerships between the most cutting-edge technology brands, Technologent powers your business through a combination of Hybrid Infrastructure, Automation, Security and Data Management: foundational IT pillars for your business. Together with Service Provider Solutions, Financial Services, Professional Services and our people, we're paving the way for your operations with advanced solutions that aren't just reactive, but forward-thinking and future-proof.