In this day and age, companies that want to stay in the game need to get ahead of it. Broadly speaking, look at Yahoo - a company that was once considered on the same playing level as Google had faltered and lived in the past for far too long, and was recently sold to Verizon because of it.
The fall of the tech giant that outlasted the dot-com bubble should be taken as a word to the wise - no business is too big to fall. Failing to keep up with advances in technology is a near death sentence nowadays, especially when enterprise mobility is on the top of every C-suite executive's mind.
Software-defined storage is the new 'must have'
Big data is the asset of the century, as the insights it can provide eventually revolutionize even the most basic business practices. According to Cloud Tweaks, there's an average of 2.5 quintillion bytes of data being created daily. Companies were projected to spend nearly $7.5 million on data management and other related IT projects in 2015, Forbes reported.
"Software-defined storage provides ultimate agility while physical fails to."
But what would happen if something were to happen to an organizations storage server's? A maintenance worker or IT staff could make a mistake and in a second all that data, which garners millions of dollars in expenses each year, would be gone.
Software-defined storage is being hailed from every corner of the world for the agility and power it gives businesses in regard to data management. If your company hasn't already made switch from physical to virtual storage, it's already well behind the field of competitors.
Benefits of better data storage
There are certain data management practices that are becoming basic necessities - all of which are fueled by the flexibility software-defined storage provides. According to TechTarget, one method of keeping virtual servers running fast and healthy is simply getting rid of the junk by conducting a weekly or monthly purge.
Sifting through a trove of data can be time consuming, but some software-defined storage platforms, like IBM Spectrum Storage, have internal applications that can quickly identify unused and wasted storage space. This takes the pressure off the IT team, puts time back in their possession and keeps the enterprise running smoothly, able to handle any challenge thrown its way. With the average byte of data having a "useful life-span" of four to seven minutes, according to TechTarget, this is all but required for competitive enterprises.
Another important method highlighted by TechTarget is the need to correctly sort information in order to generate the most return for the sales team. On a physical server this is difficult to do, as adaptability and agility isn't necessarily its strong suit. Oracle, though, reported that more effective cross- and up-selling is one of the major benefits gleaned from better data management practices. By unifying silos, customer information will always be up-to-date and just a mouse click away.
The last data management practice is intrinsic to software-defined storage itself. The ability to scale quickly with a business in hyper-growth and provide reliable support for data needs stemming from billing and mailing to customer service is only achievable through a flexible form of storage. In this sense, software-defined storage is itself a required data management method, as platforms like Spectrum Storage have applications specifically built to handle the challenges constantly thrown at enterprises in this day and age.
Better data management starts with the idea that perhaps it's time to switch from physical storage and get on the cloud. The result? Increased employee production, a reliable safety net for the ever-important data and the ability to compete with the rest of the field due to a firm handle on basic procedures like storing data.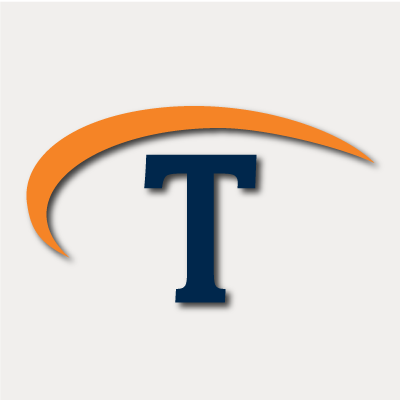 Technologent is a women-owned, WBENC-certified and global provider of edge-to-edge Information Technology solutions and services for Fortune 1000 companies. With our internationally recognized technical and sales team and well-established partnerships between the most cutting-edge technology brands, Technologent powers your business through a combination of Hybrid Infrastructure, Automation, Security and Data Management: foundational IT pillars for your business. Together with Service Provider Solutions, Financial Services, Professional Services and our people, we're paving the way for your operations with advanced solutions that aren't just reactive, but forward-thinking and future-proof.