For decades, organizations have been looking for ways to leverage technology to optimize business processes in order to improve operational efficiency and productivity. But never before has success been so closely tied to technology – more specifically, the performance of applications. Any disruption to application performance can have widespread consequences, from lost revenue to diminished customer service.
While organizations traditionally have focused on maximizing application performance to help employees do their jobs as effectively as possible, the customer experience has become the top priority. Customers use applications to access and interact with a company, its products and employees. Today's empowered consumers won't tolerate applications that are prone to bugs, glitches, long load times or downtime. Less-than-optimal application performance affects brand value and customer loyalty, both of which can have a long-term impact on your bottom line. In fact, a 2015 report from Gartner found that enhancing the quality of the customer experience was the biggest reason why organizations invest in application performance management (APM) solutions.
APM involves the real-time monitoring and management of application performance and availability. This includes non-connected, web-enabled, streaming and cloud applications, and even specific components within an application. APM solutions measure the performance experienced by the user and ensure that there is sufficient capacity to support high application performance. If APM tools detect conditions that could lead to disruptions in application performance or availability, causes and fixes are quickly identified, and IT administrators are alerted.
Abnormalities detected by APM tools can often be addressed, sometimes automatically, before the customer experience is affected. IT can focus on troubleshooting and prevention rather than firefighting and fielding inquiries from unhappy customers. Visibility into the application also provides organizations with visibility into the customer experience at every level and how different parts of the application affect customer behavior. APM also uses predictive analytics to forecast resource requirements and reduce the likelihood of disruptions.
The relative immaturity of organizations related to their use of APM has made it difficult to realize the full benefits. After implementation, an APM solution can deliver such a high number of alerts that they can be difficult to tie to application performance. Legacy tools often paint an inaccurate picture of where performance issues originate, which can lead to overspending or improper resource allocation. As a result, performance issues are never resolved and APM only adds complexity to IT infrastructure and operations. Many APM processes occur in silos without a unified vision of how the organization will benefit.
The Technologent approach to APM helps organizations maximize the benefits while avoiding the pitfalls that derail many APM initiatives. The first step is an APM assessment. What tools are currently in use? What tools need to be upgraded and/or supplemented? Where are the operational and technological gaps? We help you leverage existing IT investments while eliminating redundancy and unnecessary complexity. The next step is to evaluate current processes, recommend solutions that support best practices and document APM procedures. We then design the APM environment, train staff and provide metrics that can be used to measure the solution's value.
Let Technologent help you use APM to enhance the customer experience, improve operational efficiency and boost employee productivity by maintaining the highest levels of application performance and availability.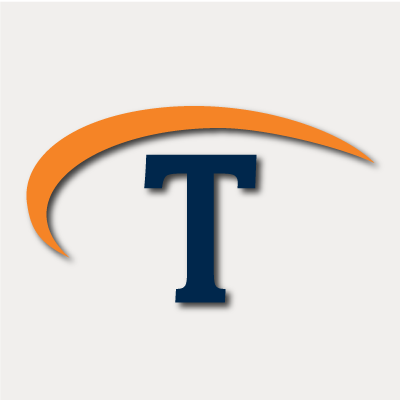 Technologent is a women-owned, WBENC-certified and global provider of edge-to-edge Information Technology solutions and services for Fortune 1000 companies. With our internationally recognized technical and sales team and well-established partnerships between the most cutting-edge technology brands, Technologent powers your business through a combination of Hybrid Infrastructure, Automation, Security and Data Management: foundational IT pillars for your business. Together with Service Provider Solutions, Financial Services, Professional Services and our people, we're paving the way for your operations with advanced solutions that aren't just reactive, but forward-thinking and future-proof.