Inflationary pressure is affecting almost every segment of the economy, and that includes the business software industry. Gartner analysts predict worldwide software spending will reach $754.8 billion in 2023, a 23 percent increase over 2021 levels.
However, studies show that companies can drive down their costs considerably with software asset management (SAM) programs.
SAM is a management practice for optimizing the purchase and use of business applications. Deployed either on-premises or in the cloud, SAM tools deliver tangible cost savings and maximize the value of software investments through automated analysis of the software stack, including licensing requirements, usage data and compliance status.
Flexera benchmarked SAM savings in a 2021 study of the software spending practices of medium and large organizations with at least 1,000 employees. These companies reported an average annual software spend of $74 million. However, those with SAM programs were able to reduce costs by an average of 8.64 percent. That represents an average savings of $6.4 million, although some organizations report more than $25 million in annual SAM savings.
Eliminating Licensing Penalties
One of the key ways a SAM program reduces costs is by ensuring that organizations remain in compliance with the terms of their software licenses.
Software licensing models are notoriously complicated. Essential business apps from companies like Microsoft, Oracle and SAP are based on complex calculations based on factors such as the number of CPU cores, servers, clusters and clients involved.
Studies repeatedly show that few organizations have a clear picture of their software environment — what apps they have, which versions they are running and whether they are properly licensed. They often learn the hard way that running unlicensed software or violating a licensing agreement creates significant risks.
All major software companies conduct regular audits to ensure customers are adhering to contractual limits on the use and distribution of their products. In the age of shadow IT, organizations don't always know when employees download, copy or share an application. When audits find that a company has installed more instances of the software than the license allows, it can result in unbudgeted "true up" fees ranging from thousands to millions of dollars, depending on the size of the company.
SAM solutions automatically identify all software assets and reconcile their usage against license requirements to help ensure compliance. They can also reduce costs by identifying unused or underused licenses.
License Recycling
There are a number of reasons why organizations wind up with surplus licenses. In some cases, they may over-purchase as a hedge against compliance issues or due to poorly managed provisioning and procurement processes. Software installed on hardware that has been retired and licenses assigned to users who are no longer with the organization also create surpluses.
SAM solutions enable a process known as license re-harvesting or recycling that identifies surplus licenses and either removes the software or reassigns the licenses to other users. In some cases, re-harvesting practices can help cut software costs by 30 percent, according to Gartner.
Additionally, SAM can help organizations transition applications to the cloud. Although organizations often think they will become less dependent on software in the cloud, that's not the case. Cloud applications can be provisioned so rapidly that they can create "cloud sprawl" and additional licensing compliance issues. SAM practices will mitigate those risks.
Whether in the cloud or traditional on-premises deployments, organizations must effectively manage their software usage. Give us a call to learn more about how SAM solutions can help you rein in software costs and reduce security and compliance risks.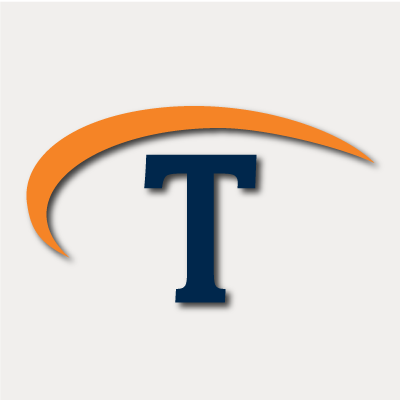 Technologent is a Women Owned, WBENC Certified and Global Provider of Edge-to-Edge Information Technology solutions and services for Fortune 1000 companies. We help our clients outpace the new digital economy by creating IT environments that are agile, flexible, efficient, transparent and secure. Without these characteristics, companies will miss the opportunity to optimally scale. Technologent mobilizes the power of technology to turn our clients' vision into reality, enabling them to focus on driving innovation, increasing productivity and outperforming the market.