Time is money when it comes to detecting cyberattacks. The average cost of a data breach now exceeds $4 million, but organizations that can rapidly detect and respond to threats can minimize potential damages and cut their remediation costs by half or more.
In our last post, we discussed how file integrity monitoring (FIM) solutions contribute to the rapid detection of cyber threats. FIM solutions alert you when changes to critical system files indicate that a network intrusion might be under way. Because most cyber exploits involve some sort of data or file manipulation, FIM serves as an effective early warning system.
FIM solutions monitor servers, databases, network devices, directory servers, applications, cloud environments and registries, comparing the latest versions to a known, good baseline. The system generates alerts if changes, updates or alterations are detected, allowing organizations to investigate when and how the changes were made, who made them and whether the changes were authorized.
In the past five years, more companies have come to view FIM as an essential defense against stealthy and sophisticated threats. Analysts with ResearchandMarkets expect the global FIM market to grow at a 13.2 percent compound annual rate through 2027, when it will reach a value of $1.6 billion. The need to comply with data protection requirements in regulations such as PCI DSS, HIPAA, GDPR and FISMA is also driving increased adoption.
Evaluating Options
Organizations considering a FIM solution must evaluate a plethora of options. Dozens of vendors, including Tripwire, Alien Vault and CrowdStrike, offer a variety of on-premises and cloud-based options featuring proprietary algorithms and technology. Although on-prem solutions hold a solid market share, cloud-based solutions are gaining traction because they eliminate hardware support and configuration challenges.
When looking at FIM solutions, there are five key features and capabilities to consider:
Agent-based or agentless. With an agent-based solution, you must install a piece of software on the systems to be monitored. Agentless FIM software lives on a gateway server to capture changes remotely. While these are easier to deploy and manage, they don't provide real-time monitoring and analysis. Agent-based solutions can detect changes in real time, allowing administrators to perform immediate risk mitigation when necessary.
Multiple platform support. Many organizations have critical files residing across multiple platforms, including Windows, Unix, Linux and macOS systems — all of which can have subtle changes in data structure. It's important to choose a solution that can monitor files across all environments without compatibility issues.
Flexibility. The volume of files to be monitored can be overwhelming, which can tax system resources. Look for a solution that will allow you to prioritize operating system and application directories and files, configuration files, log files and customer content to reduce the impact on system performance.
Simplified policy management. Most solutions come with preconfigured file monitoring templates. However, there's a good chance you may require unique capabilities. Look for a solution that makes it easy to change configurations and define monitoring rules for different workloads.
SIEM integration. Security information and event management (SIEM) solutions collect and analyze real-time log data from multiple network sources to identify potential threats. By integrating FIM with SIEM, you can correlate data tampering with other security alerts to reduce the number of false positives and prioritize threat response.
Time is of the essence during a cyberattack, and FIM solutions can help you minimize the cost and damages of an attack with real-time detection capabilities. Technologent can help you evaluate solutions to find one that fits your needs and assist with ongoing management. Contact us to learn more.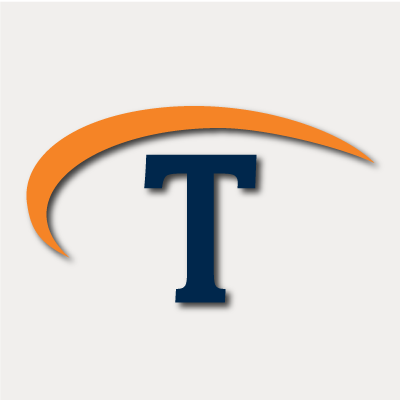 Technologent is a women-owned, WBENC-certified and global provider of edge-to-edge Information Technology solutions and services for Fortune 1000 companies. With our internationally recognized technical and sales team and well-established partnerships between the most cutting-edge technology brands, Technologent powers your business through a combination of Hybrid Infrastructure, Automation, Security and Data Management: foundational IT pillars for your business. Together with Service Provider Solutions, Financial Services, Professional Services and our people, we're paving the way for your operations with advanced solutions that aren't just reactive, but forward-thinking and future-proof.